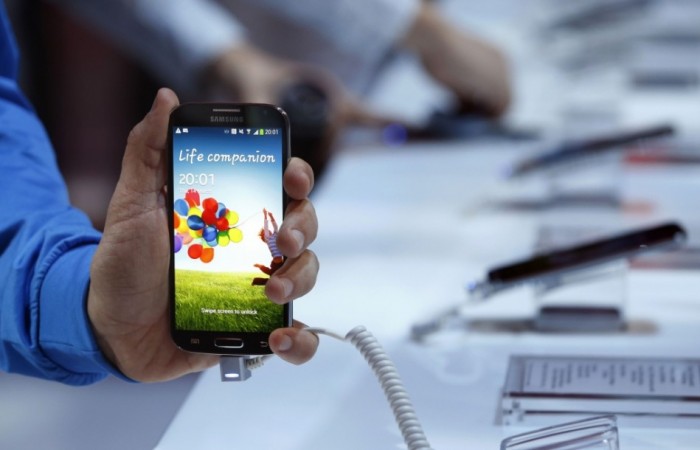 The months-long speculation about the miniature version of Samsung Galaxy S4 has not ended in vain. The smartphone, dubbed Galaxy S4 mini, made its short appearance on the Samsung Apps website, hinting that device is in the company's pipeline.
An image of Galaxy S4 mini popped up on the company's official site along with other handsets but was taken in a few hours. However, folks at TGSpot grabbed a screenshot of the device on the Apps site.
The image revealed that Galaxy S4 mini is likely to come in two variants - GT-i9195 and SGH-i257. There is no information regarding the specification of these two models. It is speculated that one might come with the dual-core Exynos 5210 processor and the other may pack a quad-core chipset.
The miniature version of the popular selling Galaxy S4 is expected to be launched in July. There are also reports that the smartphone will make its way to retail stores by the end of May. A recent leaked report suggested that the black and white variants of the mini model will make its debut around the same time.
On the specifications front, Galaxy S4 mini is expected to come with a 4.3-inch Super AMOLED qHD display with a pixel density of 256ppi. Other speculated features include Android 4.2.2 jelly Bean, 1.6GHz dual-core processor, Samsung's new TouchWiz interface Nature UX 2.0, dual-SIM capability, 4G LTE and HSPA+.