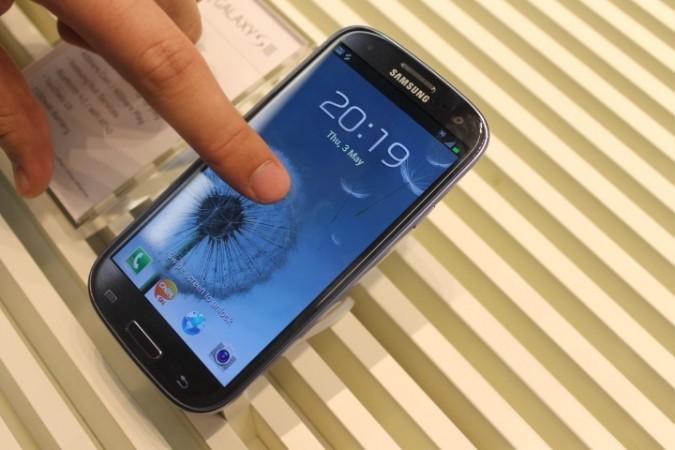 Samung's third generation Galaxy S3 will finally make its much-awaited debut in India on Thursday, following a successful launch in Seoul last week.
However, tech enthusiasts will be in for a disappointment on learning that the smartphone will be priced on the higher end at an alleged Rs 43,180, which is a little over ten thousand more than the expected price, Rtn.Asia said.
According to the technology website, the Galaxy S3 would come at around Rs. 34,000 if not for the rupee depreciation. The alleged pricing in low compared to that of Europe's version which costs around 600 euros, the report added.
It's quite likely that the higher price tag puts off prospective buyers who may eventually look towards purchasing lower-priced smartphones with more or less the same set of features.
HTC, one of Samsung's greatest rivals, is sure to benefit from the Galaxy S3's new pricing. HTC's latest One X has generated enough attention for its high-end features, some of which includes a massive 4.7" Super IPS LCD screen at 720 pixel resolution, an 8 megapixel rear camera, and the all powerful NVIDIA Tegra3 that's clocked to 1.5 GHz. The device costs around Rs 33,000
There's also Apple's current iPhone 4s, with which the Galaxy S3 continues to wage war for smartphone supremacy. The iPhone 4s packs a plethora of features, some of which are sure to beat those of Samsung's latest. Powered by a dual core-A5 chipset, the iPhone 4S is priced at around Rs 42,000 for a 16GB model.
Meanwhile, tech geeks undeterred by the Galaxy S3's pricing can expect the Android 4.0 operated device to sport a 4.8 inches Super AMOLED capacitive touchscreen and an impressive megapixel camera that's backed by the Exynos 4212 Quad chipset, Quad-core 1.4 GHz Cortex-A9 CPU, Mail-400MP GPU with 1GB of onboard RAM.