Who would have thought that a woman would escape death after her phone toasted her car?
Even the victim, who wishes not to be named, said she cannot believe she would survive after one of her two cell phones, the Samsung Galaxy S8 and the Galaxy S4, which were sitting in her car's cup holder, caught fire as she was driving her Nissan Maxima.
In an interview with WXYZ, the Michigan woman elaborated that she immediately pulled over to the side of the road and got off her car after the flames started to catch up.
"I thought I was going to die when I saw the sparks and the fire," she told WXYZ. "It happened quick. It just went up in flames. People were telling me to get away from the car. What if I was on the highway, stuck in traffic and couldn't get out."
The Detroit Fire Department responded to the fire and confirmed that the fire was started by a cell phone. According to the woman's lawyer Gerald Thurswell, they reached out to Samsung quickly after the incident.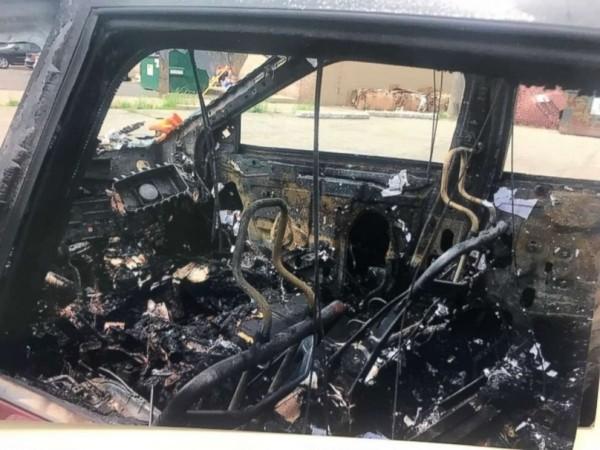 "The company sent a crew to examine the car and portions of the phone. Once it's determined which of the phones and that one is recalled, it will probably save lives."
The victim was not certain which device started burst into flames. Either way, Samsung Electronics said in a statement that it is now investigating the incident but it didn't comment any further as to which device caused the flames.
"We stand behind the quality and safety of the millions of Samsung phones in the U.S. We are eager to conduct a full investigation of this matter and until we are able to examine all of the evidence, it is impossible to determine the true cause of any incident."
In September 2016, Samsung first announced a recall of the Galaxy Note 7 smartphone after reported incidents of battery explosion.