Mobile World Congress (MWC) 2018 held in February, witnessed several Android phone launches. But, what let many tech critics down was that the devices featured notch on top of the display similar to that of the iPhone X [review].
On the bright side, Samsung, which once drew flak for aping Apple mobile design, got hailed for sticking to the original Infinity Display design in the latest Galaxy S9 series.
Now, a Samsung patent filed in China's state intellectual property office (SIPO) has surfaced online suggesting that the South Korean company is reverting to old ways.
Dutch-based Mobiel Kopen has posted a PDF document online claiming that Samsung was developing a new bezel-less smartphone. Among its numerous designs, the company has developed a model that closely resembled the iPhone X's notch.
Even the vertically aligned dual-camera setup on the top left corner is strikingly similar.
Is Samsung yielding to popular demand?
Probably, yes. Going by the number of Android devices with Apple iPhone X-like notch launched recently in the market, Samsung seems to have given in to the temptation of offering a similar phone in the coming months or early next year.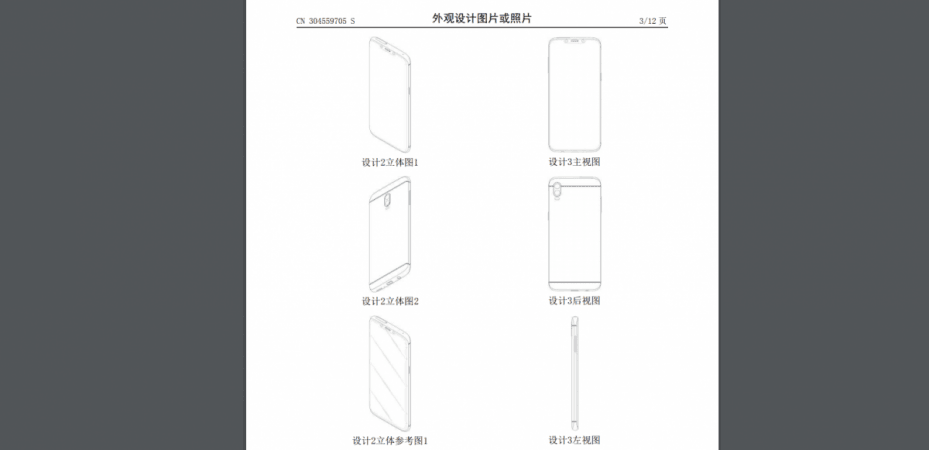 Another patent filed shows a Samsung phone with no notch. Interestingly, there is no physical space in the front panel even for the home button.
The latest technological advancement has enabled companies to incorporate fingerprint sensor under the display. It looks like Samsung might have found a way to hide the front-camera too.
It has to be noted everything that gets registered in a patent office may not make it into the final device that hits the market as companies' sometimes tend to make several designs for reference purpose before finalizing the actual product.
We are not sure which model, Samsung would finally opt for. But fans will be hoping it would go for the second model, as it is it's original. And also, it wouldn't bode well for Samsung -- being a market leader-- to copy a rival's design.
Stay tuned. Follow us @IBTimesIN_Tech on Twitter for latest updates on Samsung.