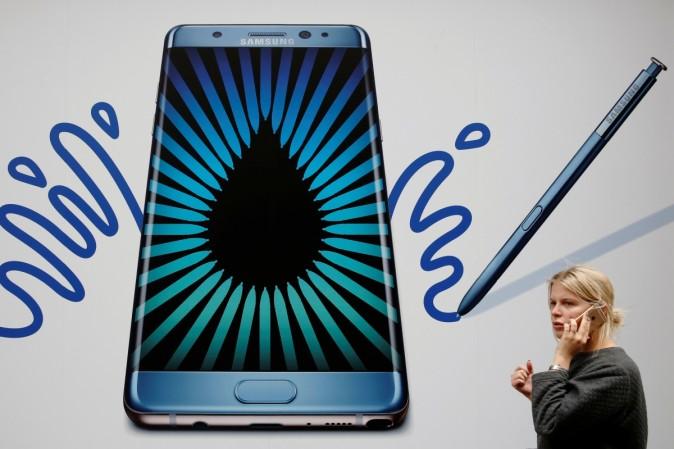 The long rumoured Samsung Galaxy Note7 (reboot) aka Galaxy Note FE (Fan Edition) will break covers on July 7, the South Korean smartphone-maker confirmed.
The news comes just a day after local network carrier LG Uplus unintentionally released details about the pre-order date of the Galaxy Note FE on its official Facebook page. It said the company is expected to accept orders for the new Samsung phablet from July 1 to July 6. However, the company later took down the poster from its website.
Now, Samsung itself has officially confirmed that the Galaxy Note7 will make a comeback, but in a new avatar dubbed as the Galaxy Note Fan Edition in South Korea first on July 7.
"The latest launch of the Galaxy Note FE... has a significant meaning as an environment-friendly project that minimised the waste of resources," Samsung said in a statement.
There is no official word on whether Samsung will launch the Galaxy Note FE outside South Korea, but it is expected to be released in China, India and a few other select regions in Asia.
Samsung, earlier in the year, confirmed that the company intends to use the spare components of the discarded Galaxy Note7 to make new phones and also for testing purposes. Further, in a bid to reduce the damage to the environment due to the scrapped Galaxy Note 7 units, which is close to 4.3 million, Samsung decided not to waste the components (except battery) and sell them in refurbished form, provided the local government regulatory body gave clearance to the revamped Galaxy Note7 model.
Samsung Galaxy Note FE: All you need to know
The Galaxy Note FE will be priced around 699,000 KRW (approx. $611/€534/Rs. 39,465) – almost 30 percent less than the original model's launch price of 989,900 KRW (roughly $877/€804/Rs. 56,235).
As far as specification is concerned, the new Galaxy Note FE is said to come with smaller battery 3,200mAh, 200mAh less than the ill-fated Galaxy Note7. But the other features will remain the same.
The new Galaxy Note FE is expected to sport a 5.7-inch QHD (2K)-based dual-edge curved screen with stylus slot at the bottom right corner.
Inside, it is expected to house Samsung's proprietary Exynos (most probably 8890) CPU, 4GB RAM, 12MP dual-pixel primary camera, 5MP front camera and a 3,200mAh cell with fast wireless charging technology.
Keep an eye on this space for latest news on Samsung products.