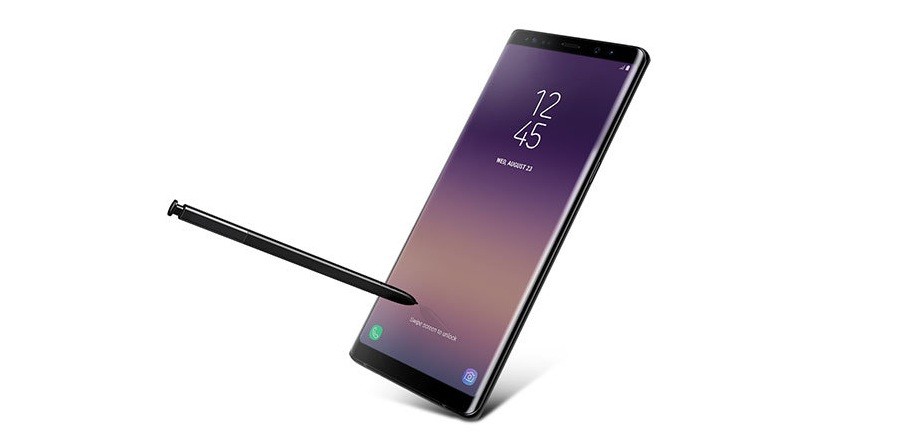 It was speculated months before the release of Apple's iPhone 8 and iPhone X in 2017 that the fingerprint scanner would be seen under the display of these devices but it didn't happen. Samsung also failed to introduce the technology in its Galaxy Note 8. Then Vivo X20 Plus UD became the first device with under-display fingerprint sensor when it was unveiled last month. Now, it appears like Samsung is ready to bring the feature to its upcoming Galaxy Note 9.
The South Korean technology giant is expected to unveil the Galaxy Note 9 in August before releasing it into the market in September likes its predecessor. It has the tradition of organising its "Unpacked" event in the third quarter of every year.
There is no report of Samsung's plan to introduce the under-display fingerprint scanner technology to the Galaxy S9 and Galaxy S9+ that are arriving on February 25, a day before the Congress 2018 (MWC 2018) kicks off. However, ZOL (via AndroidHeadline) has published a sketch of a device with fingerprint embedded in the display, and it is said to be a patent granted to Samsung.
This has sparked off speculations that Samsung might introduce in-screen fingerprint scanner technology to its upcoming Galaxy Note 9.
Throwing some light on what to expect from its 2018 devices, including the Galaxy Note 9, Samsung has stated in its Fourth Quarter and FY 2017 results report that "in the first quarter, earnings are expected to rise on the ramp-up of 2nd generation 10nm process products for this year's flagship smartphones and growing demand for cryptocurrency mining chips."
It went on to say that "in 2018, Samsung will provide 8nm and 11nm processes to meet customers' needs and start a risk production of 7-nano. In addition, we will increase its mass production capabilities at the new S3 and S4 lines for various products including mobile processors and image sensors."
The statement contradicts earlier reports that the upcoming Galaxy Note 9 might be powered by a 7nm chipset to counter rivals like the iPhone 9, iPhone Xs, and iPhone Xs Plus that are expected in the second half of this year.
No details of the Galaxy Note 9 have been leaked so far.