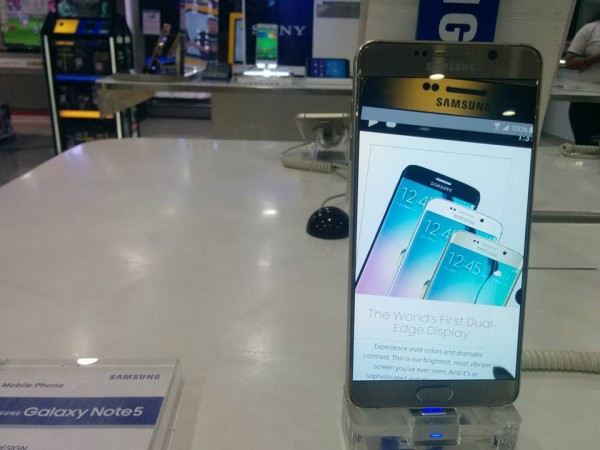 Samsung fans and gadget lovers alike will expect big from the upcoming Galaxy Note 6. It may come with the best technology available in the market, but current users will expect the company to upgrade a few simple features that are usually ignored but matter a lot in everyday use.
The Galaxy Note 6 will hog the limelight in the next few months now that the Galaxy S7 and Galaxy S7 have been unveiled. The Galaxy Note 5 was launched in August last year, so the upcoming next-generation handset is expected to arrive at this time of the year.
The South Korean technology giant is yet to open up on the Galaxy Note 6, but leaks have claimed that it will come with several feature upgrades over its predecessor. However, there are three simple features that Samsung needs to address, at least for the sake of current Galaxy Note users who are planning for an upgrade.
[Read: Should you buy Samsung Galaxy Note 5 or wait for Galaxy Note 6?]
Design: Samsung Galaxy Note series has been a big hit but it has become monotonous when it comes to design. The Note devices that have been released so far wear almost the same look. So, it will be good if Samsung gives a new look to the upcoming device.
Storage: The Note devices are meant for multi-tasking, hence the need for a huge storage. Samsung received flaks from its fans for discarding microSD card slot in the Galaxy Note 5 that was released last year. This feature should be brought back again in the upcoming Galaxy Note 6.
[Read: Will you see Galaxy S7 features in Samsung Galaxy Note 6?]
Battery: The Galaxy Note devices boasts of big screen and good display but it comes with a price – huge battery consumption. On top of that, the Note devices have non-removable battery. So, it doesn't come as a surprise when Galaxy Note users complaint of short battery life. Samsung should upgrade battery of its upcoming Note device enormously or make it removable so that users can replace when needed.
The Galaxy Note 6 will sport a 5.8-inch Slim RGB AMOLED display with 2,560x1,440 pixels, come packed with a 64GB/128GB internal memory and a 6GB LPDDR4 High-Speed RAM, and house a 12MP camera with "Super O.I.S. Plus," according to a Weibo user HG_VISION (via PhoneArena).