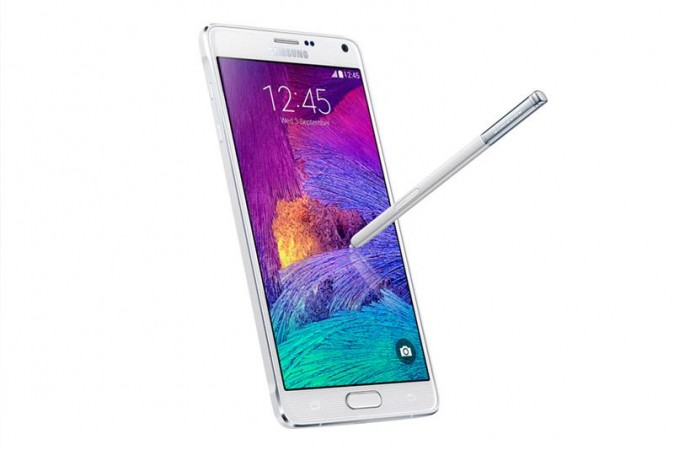 Mobile phone makers have the tradition of coming up with new deals for its flagship devices ahead of new device launch. So, when the Galaxy Note 4 is available with huge discount, it's natural for rumourmongers to take it as a hint for arrival of its successor, the Galaxy Note 5.
Release date of the Galaxy Note 5 is expected fall on 4 September at the IFA event in Berlin. However, a report by Wall Street Journal has claimed that Samsung is planning to release it in August instead of the usual September schedule. Nothing is confirmed as of now.
Amid speculations on Samsung's upcoming device, AT&T has slashed the prices of both the Galaxy Note 4 and Galaxy Note Edge variants with the former model available for just $99.99 with two-year contract and the latter priced at $199.99 with two-year contract as against $399.99 at the time of its launch last year.
Amazon had cut the price of the Samsung Galaxy Note 4 last month, offering it for $229 on two-year contract against $299 on Verizon.
It is reported that Samsung will launch two Galaxy Note variants - the Galaxy Note 5 codenamed Project Noble, and the Galaxy Note 5 Edge codenamed Project Zero 2 with dual-edge curved screen.
According to a report by SamMobile, the Samsung Galaxy Note 5 (SM-N920) will sport a 5.67-inch Super AMOLED display with flat and 2560 x 1440 pixels screen, come in four colors - black, gold, silver, and white, and feature a glass back, hinting that there may not be removable battery or a microSD card slot. A video of the purported Galaxy Note 5 by leakster @onleaks and reported Nowwhereelse (via GMSArena) has also claimed that the device might not have Type-C USB port, microSD card slot, and removable battery.
It was earlier reported Samsung's upcoming device might sport a 5.4-inch or 5.5-inch Super AMOLED display, powered by Exynos 7422 processor, come packed with 16 GB internal storage and 4 GB RAM, house a 16 MP main camera and 8 MP front snapper, and have a 4100mAh battery. Know Your Mobile reported that it would be powered by a strong processor called high-density EPOP memory that "combines 3GB LPDDR3 DRAM, 32GB eMMC (embedded multi-media card) and a controller."