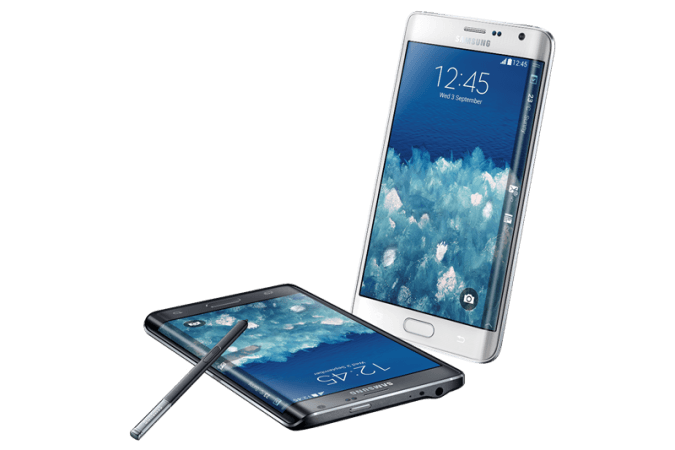 All eyes are on Samsung Galaxy Note 5 as its release date is drawing close and key specifications are being leaked.
Galaxy Note 5 is expected to be unveiled at the upcoming IFA 2015 event in Berlin, which will be held between 4 and 9 September, before releasing it into the market a little later. However, South Korean website Sogi (via GSM Dome) has claimed that the phablet could arrive as early as August.
Expectations on the upcoming Galaxy Note 5 are huge and there is a reason why it should be successful like its predecessor, Note 4.
Samsung might introduce new features like automatically ejectable S-pen and foldable screen, if patent filings of the company is anything to go by.
The South Korean electronics giant has filed a patent application related to Galaxy Note with an S-pen that can be unlocked with a simple gesture on the screen or a voice command. The US Patent & Trademark Office has published the patent, according to Patently Mobile.
Samsung has also filed a "foldable tablet patent with two seams" and "flexible screen that can be folded into three segments" with the Korean Intellectual Property Office, according to Ecumenical News.
However, it is not confirmed if these features will be introduced in the upcoming device, though the patents were filed quite a while ago.
According to reports so far, Samsung might release two Note variants - Galaxy Note 5 codenamed Project Noble and Galaxy Note 5 Edge codenamed Project Zero 2 with dual-edge curved screen.
The devices are expected to have USB 3.1 Type-C port, 5.4-inch or 5.5-inch Super AMOLED display, Exynos 7422 processor, 16 GB internal storage, 4GB RAM, a 16mp main camera, 8mp front snapper and a 4,100mAh battery.