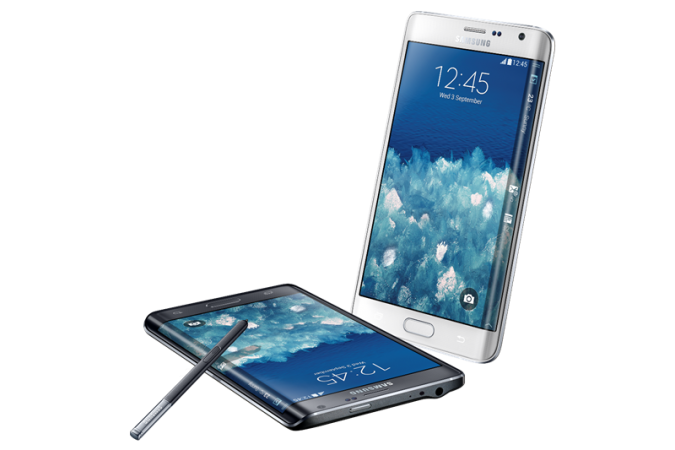 So much has been written about Samsung's upcoming device, the Galaxy Note 5, but nobody is sure of its release date because the company is silent about it. However, that has not stopped people from leaking features and other details of the device.
The South Korean electronics company is expected to release the Galaxy Note 5 codenamed "Project Noble" at the IFA event to be held between 4 and 9 September. There was also a report that it could come as early as August but it seems unlikely as of now.
The Samsung Galaxy Note 5 (SM-N920) will sport a 5.67-inch Super AMOLED display with flat and 2560 x 1440 pixels screen, and come in four colours - black, gold, silver, and white, reported SamMobile, citing sources.
It added that there are possibilities of the device featuring a glass back, which means there won't be removable battery or a microSD card slot.
Interestingly, a new video of the purported Galaxy Note 5 by leakster @onleaks and reported on Nowwhereelse (via GMSArena) has also claimed that the device might not have Type-C USB port, microSD card slot and removable battery. The video also showed the device with a dimension of 153.4 x 77.3 x 10.2mm and perhaps an auto-ejectable S-pen.
It was earlier reported Samsung might launch two Note variants - the Galaxy Note 5 codenamed 'Project Noble', and the Galaxy Note 5 Edge codenamed Project Zero 2 with dual-edge curved screen.
The devices are expected to sport a 5.4-inch or 5.5-inch Super AMOLED display, powered by Exynos 7422 processor, come packed with 16 GB internal storage and 4 GB RAM, house a 16 MP main camera, an 8 MP front snapper and have a 4100mAh battery.
Know Your Mobile has reported that the device will be powered by a strong processor called high-density EPOP memory that "combines 3GB LPDDR3 DRAM, 32GB eMMC (embedded multi-media card) and a controller."