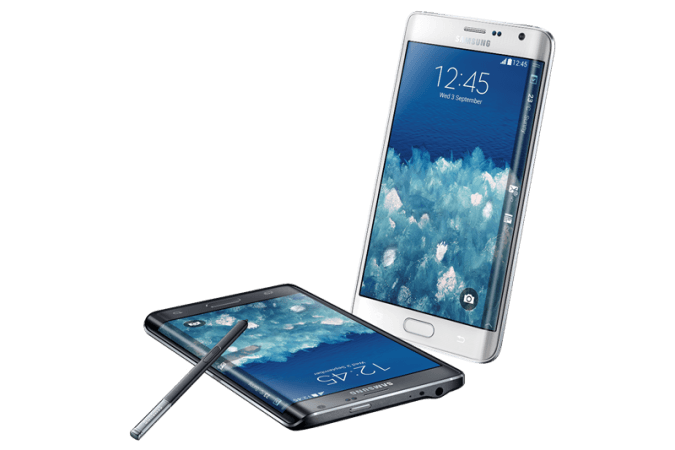 The upcoming Samsung Galaxy Note 5 is in the limelight off late with its release date getting close. The South Korean electronics giant hasn't officially revealed anything about its upcoming device but almost all the key specifications have been leaked. Going by the patent filings of the company, the device could come with two unique features that are not seen in its predecessor, the Galaxy Note 4.
The Samsung Galaxy Note 5 could be released as early as August to counter Apple's upcoming iPhone device, according to a report by South Korean website Sogi (via GSM Dome). It was earlier reported that the device could see the light of day at the upcoming IFA 2015 event in Berlin in September.
It wouldn't come as a surprise if the upcoming flagship Note device comes with some special features not seen in Note devices so far.
Patently Mobile has reported that the U.S. Patent & Trademark Office has published Samsung's patent application relating to its Galaxy Note with S-pen that can be unlocked with a simple gesture on the screen of the device or a voice command.
"Since it is possible to automatically eject the touch pen only with a simple manipulation and/or command, it is easy to manipulate the electronic device with one hand, and since a separate locking device for confining the touch pen isn't needed, it is possible to enhance the usage convenience of the electronic device," stated Samsung's patent obtained by Patently Mobile.
Another patent filing (No. 30-0757696) of the company with the Korean Intellectual Property Office, has hinted that Samsung's upcoming Note device could be foldable, according to a report by Ecumenical News. It reported that the electronics giant has applied for "foldable tablet patent with two seams" and "flexible screen that can be folded into three segments."
Samsung is expected to release two Note variants - the Galaxy Note 5 codenamed Project Noble with flat display, and Galaxy Note 5 Edge codenamed Project Zero 2 with dual-edge curved screen. The device is expected to come with features like 5.4-inch or 5.5-inch Super AMOLED display, Exynos 7422 processor, 16GB internal storage and 4GB RAM, 16 MP main camera and 8 MP front snapper, 4100mAh battery and USB 3.1 Type-C port.