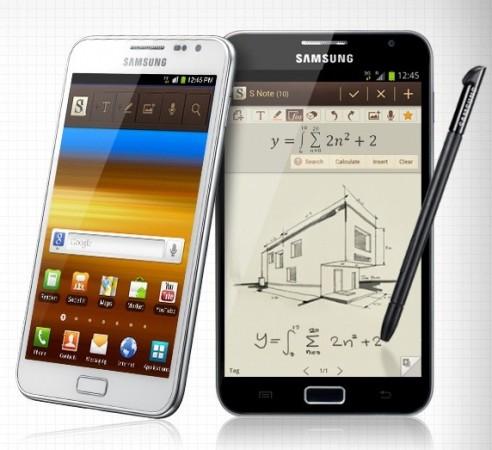 A South Korean newspaper has leaked the key specifications of Samsung Galaxy Note 2 ahead of its launch in IFA 2012 -- a consumer electronics show hosted in Berlin -- on Wednesday.
According to Seoul Newspaper , Galaxy Note 2 will have a whopping 5.5-inch super AMOLED display with a screen resolution of 1280 × 720 pixels. The device is said to port Android's latest iteration -- 4.1 Jelly Bean operating system, as suggested by earlier reports.
The latest report has said the successor to Samsung Note is powered-by the 1.4 GHz Quad-core and comes with two variants - one with 16 GB and the other with 32 GB internal storage capacity. The report said the device would feature an 8 megapixel rear camera and support 3G and 4G LTE.
These mentioned specifications of the yet-to-be-released Galaxy Note 2, which include bigger screen and 4.1 Jelly Bean OS, were already doing the rounds online. However, the latest report contradicts the speculation about the camera of the device which suggested Galaxy Note 2 would have a 12 or 13 megapixel camera, compared to the 8 megapixel camera seen on the existing Samsung phablets.
Galaxy Note is one of the key factors behind Samsung's success in the smartphone market worldwide. According to the South Korean manufacturer, over five million handsets of Galaxy Note were sold across the world. In March, the company posted an increase in sales of its Galaxy Note by a whopping two million.
Samsung's tablet-phone hybrid (Galaxy Note) may go on sales in the markets along with Apple's much-awaited iPhone 5, with the Cupertino tech giant reportedly mulling to unveil its fifth generation smartphone on September 12.
According to the South Korean daily, unlike the previous Galaxy Note, the gadget comes with significant changes in the design with rounded corners.
Now the question is -- Will Apple sue the South Korean technology power house again for alleged patent infringement?