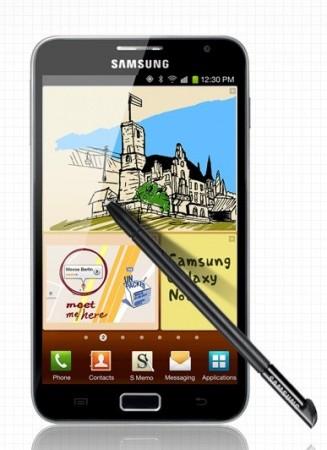 Electronics giant Samsung is hoping to cash in on the success of its highly popular Galaxy Note by unveiling the next generation of the tablet/phone hybrid in October this year.
Since its launch in late 2011, the Android-powered Note received rave reviews worldwide mostly on account of the successful combination of features from both the smartphone and the tablet. Another unique feature of the device is the addition of the stylus, a feature that was lacking in tech gadgets.
Meanwhile, the new version which goes by the name Galaxy Note 2, is expected to sport a flexible display that's larger than its predecessor's 5.3-inches, MK Business News cited industry sources as saying.
According to the publication, the upcoming model is rumored to include Android's Jelly Bean operating system backed by a quad-core processor, which is quite probable with Google expected to launch the latest OS around the same time. Samsung had launched its Galaxy Nexus on similar lines with the Nexus debuting on 4.0 Ice Cream Sandwich OS last year.
The publication said the display will likely be unbreakable plane type (UBP) and that the device is a "derivative model" of the Galaxy S III, which was first launched on May 3 in London.
Samsung first showcased its flexible OLED display at the Consumer Electronics Show last year, with the company said to be integrating the technologies into the devices sometime in 2012.
Sammobile had earlier suggested that the Note 2 may arrive with a 12 megapixel camera on board.
Technology website BGR said that that Note 2 may come with a 1680×1050 pixels resolution display with 360ppi and may also feature an 8-megapixel camera. The website also suggested that the rumoured model might arrive on a dual-core Exynos 5250 ARM 15 processor rather than a quad core based one.