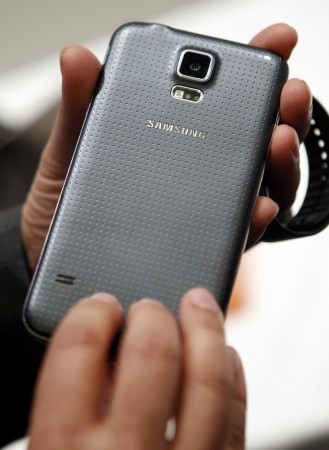 The rumored metal-clad Samsung smartphone Galaxy Alpha is reportedly making its debut next week.
The new report says that the South Korean company decided to go for an early launch date for Galaxy Alpha, so that it doesn't steal the flagship phablet, Galaxy Note 4's thunder. The latter is expected to be unveiled in September first week, just ahead of IFA (Internationale Funkausstellung Berlin) 2014.
Previous generation Galaxy Note phablets have all made their debut solo, except Galaxy Note 3, which shared the stage with companion smartwatch Galaxy Gear.
Samsung community blog, SamMobile has claimed that the speculated Galaxy Alpha in all probability will make its debut on 4 August, so that there is enough time for the Alpha wave to subside before the launch event of Galaxy Note 4.
[Update: SamMobile has now retracted their earlier report, which stated Galaxy Alpha would debut on 4 August; now, it claims that Samsung might launch the new phone on 13 August.]
Though the upcoming Galaxy Alpha is said to be the Samsung's first smartphone to boast significant amount of metal usage in its construction, the phone is not classified as a flagship device, as previously reported. It is said to fall in the range of mid-level and high-end segment.
Galaxy Alpha will reportedly boast a 4.8-inch HD (1280x720p), finger-print sensor, 32GB inbuilt storage and nano-SIM slot and a new Exynos processor (with A-LTE radio which supports- 150 mbps internet speed). Other key specifications like display material (LCD or AMOLED), screen resolution, RAM, Camera features and battery capacity are yet to be ascertained.
Last week, pictures of the alleged Galaxy Alpha was leaked in the media. In the first picture, the new phone is seen posing with the Galaxy S5. It is smaller in size compared to the Samsung's flagship phone, but boasts similar back panel with dotted dimpled texture surface. If closely observed, Galaxy Alpha comes with a shiny metal-alloy based frame exuding premium finish.
Other snapshots show the device in different angles and its display as well, but it does not help in deciphering the resolution quality of the screen. [To view the pictures, click here]
As far as Galaxy Note 4 is concerned, we can expect the new phablet to be a major upgrade over its predecessors in terms of form factor and internal specifications.
[Also read: Samsung Galaxy Note 4 Roundup: What we Know so Far]