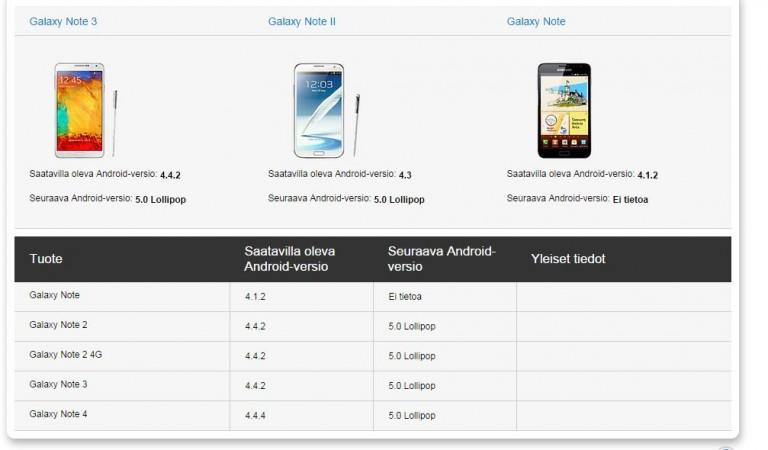 Samsung Finland has reportedly released a list of Galaxy Series smartphones eligible for the latest Android 5.0 Lollipop update.
Technology blog GSM Arena while sifting through Samsung's Finland software help page stumbled upon the firmware update release details revealing list of Galaxy devices slated to get the latest Android OS update.
As per the company's listing, Android 5.0 Lollipop will be rolled out to Galaxy S5 (already got the update, more information, HERE), Alpha, S5 Mini, S4, Galaxy Note 4, Note 3 and Note 2 (both 3G and 4G models).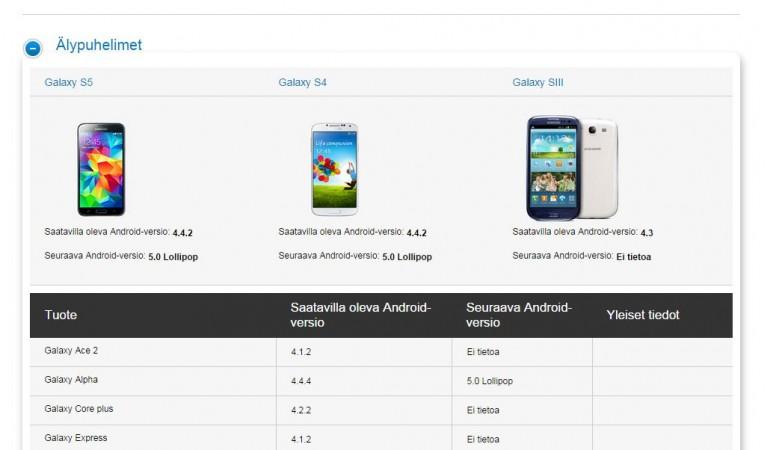 However, there is no word on the exact time-frame of the update.
This is no big news for Samsung fans considering that all the above listed devices are flagship phones and were certain to get Lollipop update sooner or later, but what's surprising is the mention of Galaxy Note 2 getting the new Google mobile OS, as the device has passed well beyond 2 years of its life-cycle. It was launched on 26 September 2012.
[Note: As per the agreement between Google and OEM (Original Equipment Manufacturers), they are obliged to provide software update for 18 months or max two years after the devices is released to the market.]
If the company releases the new 5.0 Lollipop to Galaxy Note 2, Samsung is sure to bring a cheer among fans and build a strong, long-lasting loyalty.
For the uninitiated, Google's new Android v5.0 Lollipop OS comes with completely re-furbished new design language material design bringing interactive user interface, replacement of Dalvik with ART as its default runtime and many more tweaks for performance enhancements.
[Also read: Android 5.0 Lollipop: Top Key Features of New Google Mobile OS]