If you are planning to buy a smart television but waiting for a good deal, this offer may catch your attention. Samsung Smart TVs are currently available with attractive discounts, but the 55-inch 4K UHD Smart TV UN55MU6300F model is the biggest draw as it comes with a gift card besides a price cut of $220.
The Samsung 55-inch 4K UHD Smart TV (UN55MU6300F) is currently available on Dell for $579.99 against the market price of $799.99, which is a $220 off. On top of that, buyers of the smart TV will get a $225 Dell PROMO eGift Card via email within 20 days of purchase.
Customers can use the gift card to buy other items like PlayStation 4 Pro, Xbox One S, laptop etc or accessories like Blu-ray player but it should be availed within 90 days of receiving the eGift Card.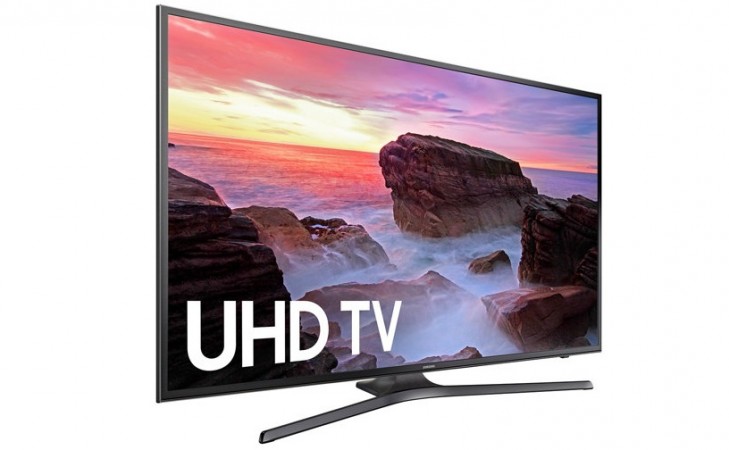 There is also offer on 40-inch, 43-inch, 50-inch, 65-inch and 75-inch variants of Samsung 4K UHD Smart TV (UN55MU6300F) but without the gift card.
Samsung has also offered discounts on dozens of its smart TVs. In fact, the 55-inch 4K UHD Smart TV (UN55MU6300F) is available at $579.99, which is the same as Dell's price, but without $225 gift card.