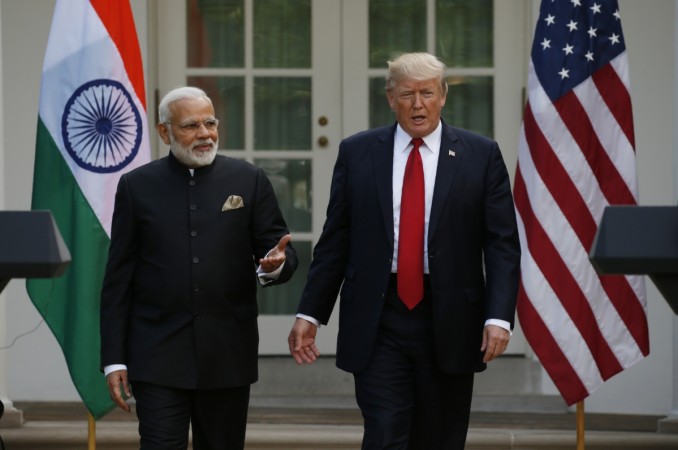 The United States is seeing unusual times. The deadly riot in Charlottsville in Virginia which killed one and left 19 injured is perhaps an indicator of the direction the American society is headed to and no less than President Donald Trump, who has proved himself to be a dangerously polarising figure, is being held responsible for the clashes between the identity groups from either extreme of the political spectrum.
The Charlottesville incident and the growing outrage over dismantling of Confederate statutes which Trump has condemned, earning the wrath of the critics of the white supremacists, gives us an unfamiliar picture of the United States, a country which the world has admired for its democratic ethos over the years. Despite having no totalitarian past like several countries in central and eastern European and also Asia where felling of past leader's statues is rampant as a ploy of political one-upmanship, the US has started witnessing a similar unhealthy trend in its social life and reckless right-wing president is adding fuel to the fire.
The call for removing Confederate statues is more of a protest against the establishment of Trump which has the blessings of the white supremacists. All across the globe, pulling down of statues of past tyrants are done as a bid to erase history of the opposite ideology. What is happening in the US is something similar. Since the anti-Trump voices can't really pull down Trump undemocratically, they are focusing on the fall of the white supremacists of the past to take an indirect revenge.
The identity politics being played in the US is somewhat similar to what is being seen in India. However, in India, there is a counter tendency of erecting icons from the past than physically dismantling those that belong to the opposite ideological camp.
The Indian equivalent of the American identity politics is more political than racial or cultural but in essence, the game is same. And in Prime Minister Narendra Modi, we find a shadow of Trump when he tries to take a middle path in the time of clashes though without convincing many that he really means it.
For example, just like Trump who had said in the wake of the Charlottesville clash that "both sides" were responsible, Modi had said after the lynching of a Muslim man for allegedly consuming beef in Dadri in UP in September 2015 that the Hindus and Muslims need to decide who to fight – each other or common enemies. The underlying tones of both leaders are same as both cater to a particular camp even while trying to camouflage it under the wraps of statesmanship.
Polarising leaderships can be immensely dangerous for societies, especially democratic ones. For unlike in police-controlled societies, democracies are known for a fair practice of liberty even when the standards stoop low and any sort of misbalanced politics can see a backlash generating in no time.