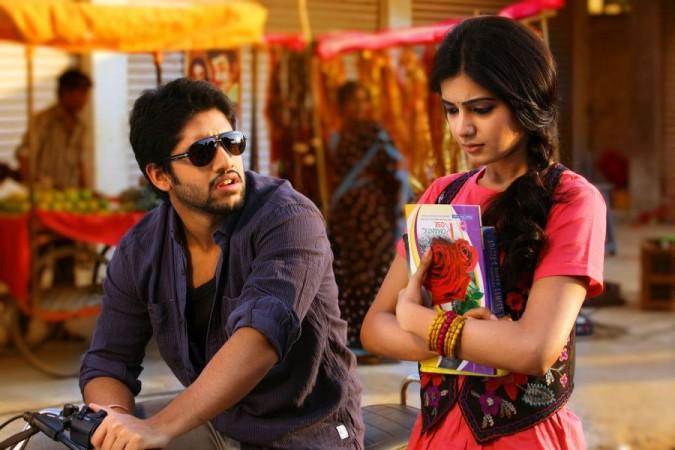 Actress Samantha Ruth Prabhu has revealed that she and her boyfriend Naga Chaitanya have decided to get married at the end of 2017, and that she will continue her acting career after the wedding.
Naga Chaitanya's brother Akhil Akkineni has already announced his wedding plans. Akhil is set to get engaged to his girlfriend Shriya Bhupal on December 9 and the marriage is expected to take place in February. Now, fans of Akkineni family are eager to know the marriage plans of Naga Chaitanya and Samantha.
"Chaitanya and I have decided to get married at the end of next year," Samantha said in an interview to Deccan Chronicle. "He and his family have been extremely supportive. In fact, Chaitanya has gone out of his way to let the world know that I intend to continue with my career. If still there are misgivings about my future plans, what can I say or do? Except, maybe wait for the marriage to happen and then prove how serious I am about my career."
Samantha is currently busy with two projects — Irumbu Thirai and Aneethi Kathaigal. The actress was last seen in Telugu movie Janatha Garage, after which she does not have any Tollywood project. When quizzed about it, the actress revealed that she has stopped getting offers after she announced her wedding plans.
"The day my marriage plans were announced, the offers dried up. Just like that! I was like... what happened? I am the same actress. I've given back-to-back hits throughout the year. My Tamil film 24 and my Telugu films A Aa and Janatha Garage were hits. So why am I suddenly being shunned?," Samantha said.
"Producers are now murmuring, 'How can we work with her? She is Nagarjuna's daughter-in-law. In fact, he asked me if I will continue to work? He was more worried than I was that I'd give up my career after marriage. I just need to dispel the Telugu and Tamil cinema's insecurities about married actresses. I don't know about others. But I am not going anywhere after marriage," she added.