Actress Samantha Ruth Prabhu and actor Naga Chaitanya have put all the speculations to rest, by getting married in two different wedding ceremonies held as per Hindu and Christian traditions on October 6 and 8 respectively.
Samantha and Naga Chaitanya, who are fondly known as Chaisam, were the most-rumoured couple in the Telugu film industry in the recent past. A lot has been written and spoken about their love affair, live-in relationship, engagement and marriage. Here are some photos and details about their relationship.
1. Naga Chaitanya met Samantha on the sets of Yeh Maaya Chesave in 2009. Their chemistry went well with the film goers. But both of them were having separate relationships then. Chai reportedly dated Shruti Haasan, while Samantha was in relationship with Siddharth. The actor and actress stopped seeing their lovers in 2013 and 2014, respectively.

2. Naga Chaitanya and Samantha teamed up again for Autonagar Surya in 2014 and sparks flew between the two on sets of the film. The rumours about their love affair hit the internet after Samantha posted a birthday message for Chaitanya on Twitter in 2015: "Happy birthday to my favourite person. Forever and Always. A great year it's going to be." And he replied, addressing her "paapa".

3 The speculations grew stronger, when Naga Chaitanya and Samantha spotted together several times in November 2015. During the promotion of Theri, Samantha revealed that she was in love with a young hero from the Telugu film industry.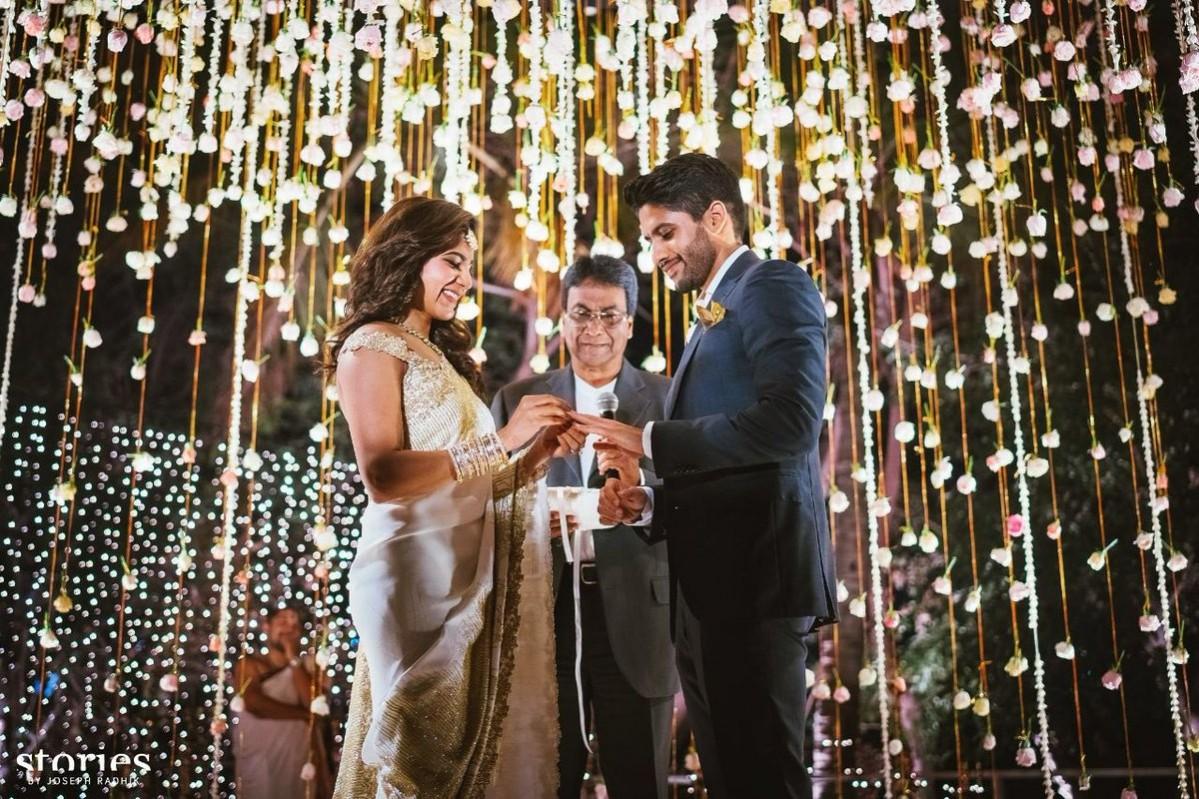 4. Adding to this was a video featuring Naga Chaitanya and Samantha chatting and smoking in the balcony of a star hotel. This footage fuelled the speculation that they were in a live-in relationship. It was reported that the actress had shifted to the actor's flat in Gachibowli, Hyderabad.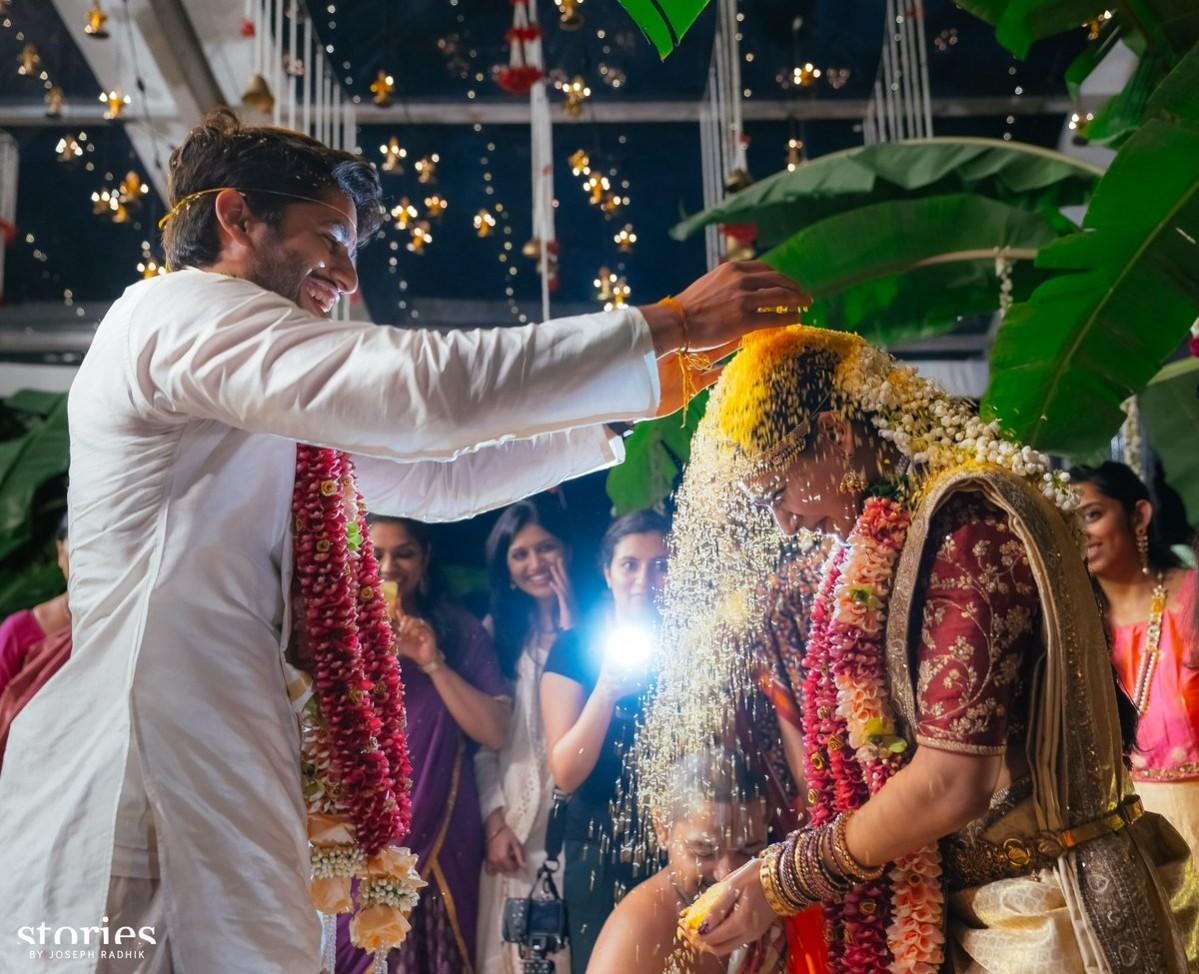 5. Finally, Akkineni Nagarjuna decided to put an end to the rumours about Naga Chaitanya's love affair and Akhil's engagement in the last week of June. "Amala and I are very happy for Chaitanya, who has found someone who makes him happy. We'll be making the announcement soon. Akhil too is seeing a girl. But contrary to rumours, they are not engaged as yet," Nag told the Deccan Chronicle.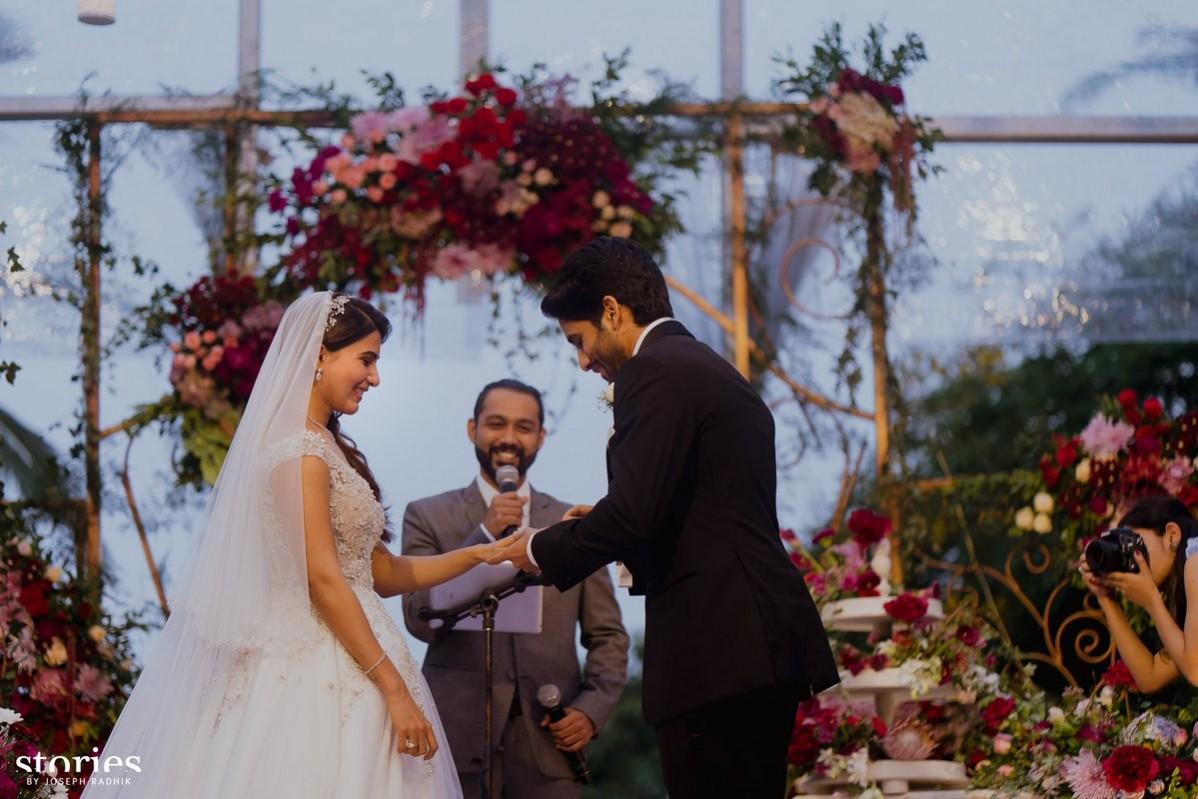 6 Nagarjuna confirmed news about Chai's love affair, but he did not reveal his girlfriend. Post this, Naga Chaitanya and Samantha were spotted enjoying a party at the Hard Rock Cafe in the city and few days later, they were also seen on a shopping spree in Hyderabad.
7 News about these things created a lot of buzz in the media, which did not go well with Samantha, who tweeted: "Oh how I wish I could pick up the phone call a few ppl and ask them to 'SHUT THE beep UP' ya feel my gleaming positivity this morning?" She added: "The reasons I do what I do and when I do it is for me to know and for you to find out when I TELL YOU. To whomsoever this may concern."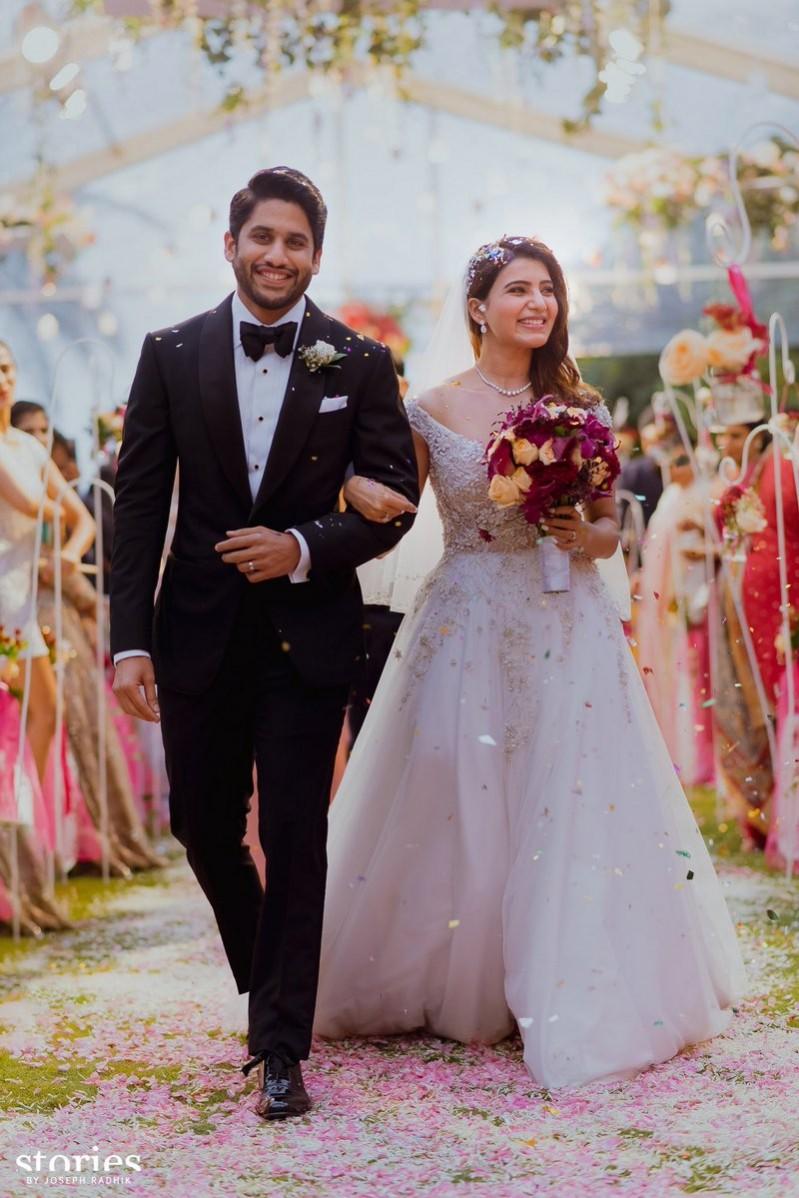 8 Initially, it was rumoured that Naga Chaitanya and Akhil Akkineni would enter the wedlock with their girlfriends in a single wedding ceremony. But in July 2016, Nagarjuna slammed the reports and said, "No joint wedding for Naga Chaitanya and Akhil. I don't want to deprive myself the pleasure of enjoying two weddings. We haven't even fixed the dates. The decision is entirely theirs. I've never interfered in their lives, I am there to guide them when they want."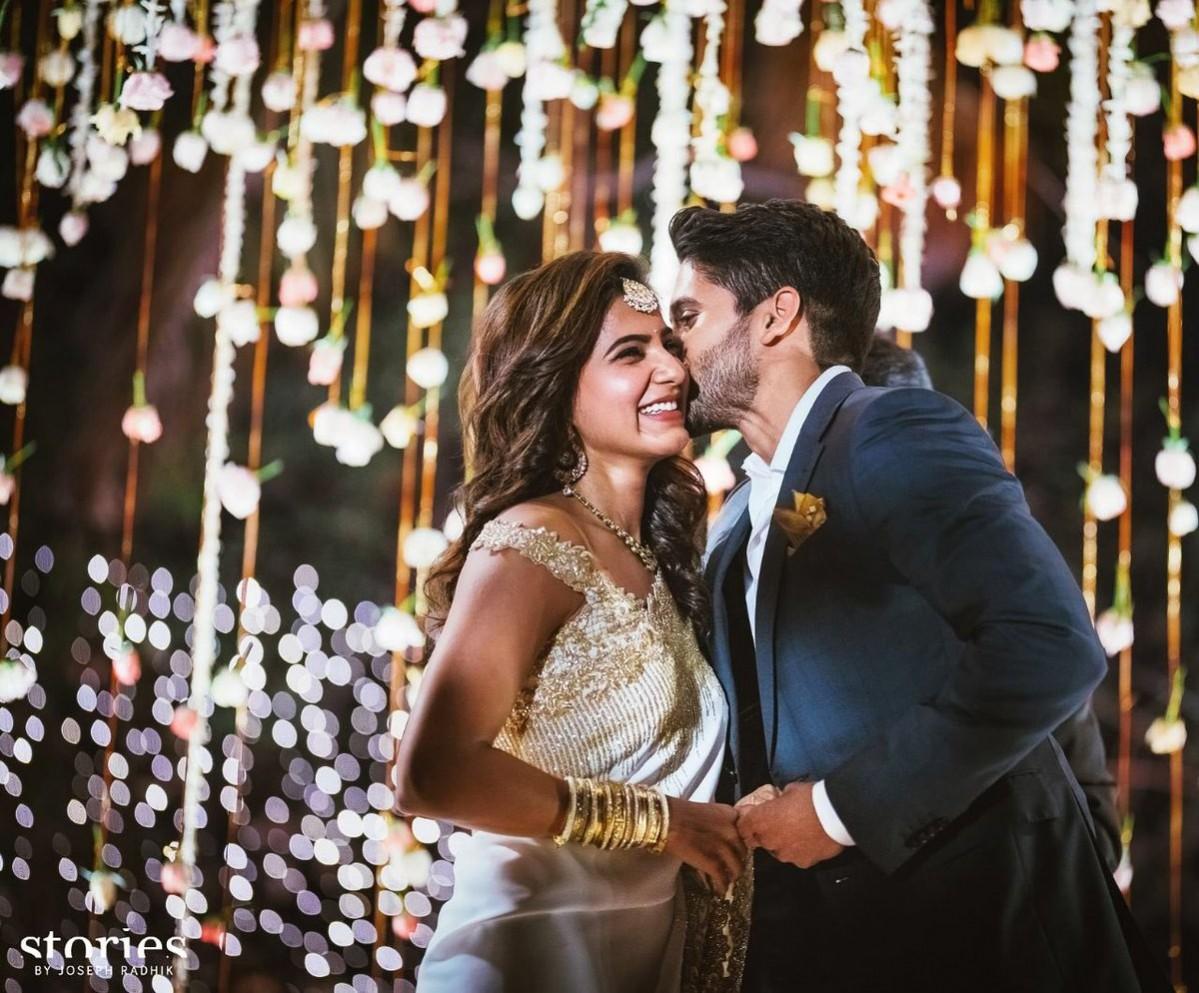 9 In the first week of September 2016, it was reported that Nagarjuna's younger son Akhil would get engaged to Hyderabad-based fashion designer Shriya Bhupal on December 9, but Naga Chaitanya and Samantha would do the same after completing their respective projects. Samantha finally confessed that she was dating Naga Chaitanya, but added that they weren't planning to get married anytime soon.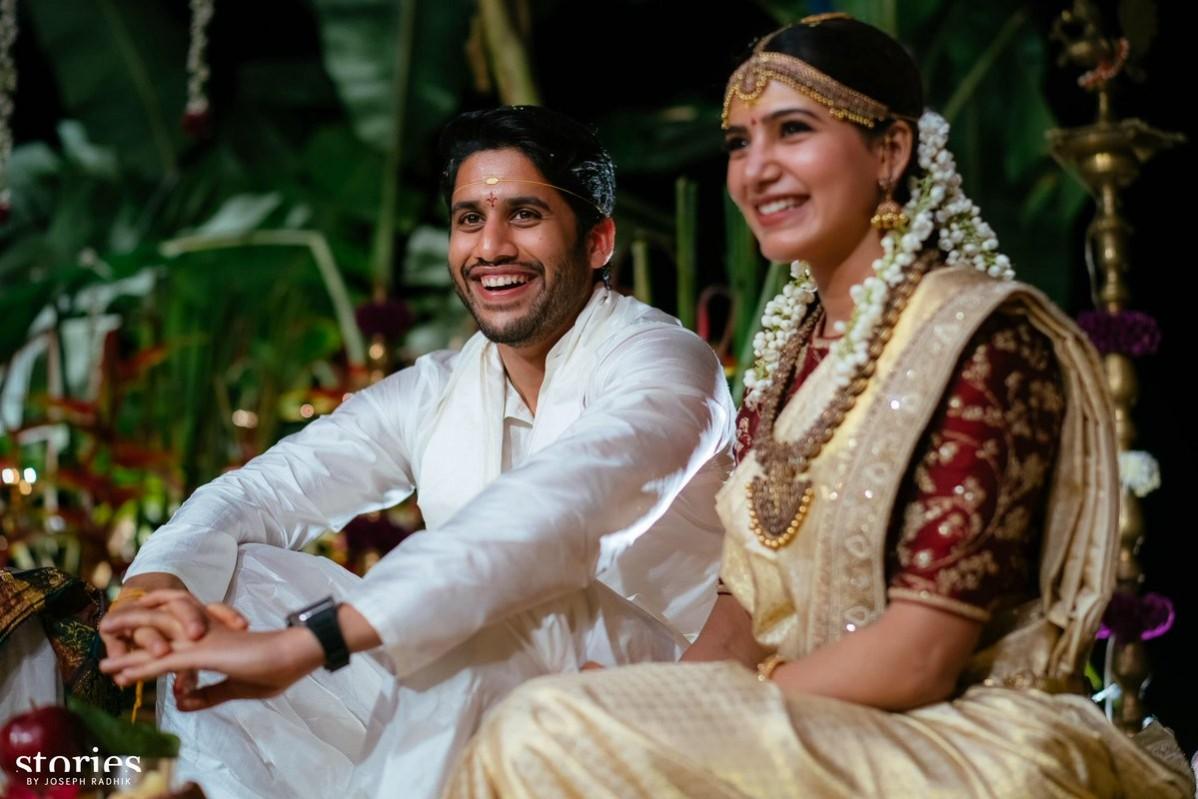 10 It was rumoured that Samantha had converted to Hinduism at a ceremony held at Akkineni Nagarjuna's residence in the last week of September, 2016. The speculations were made after few photos showing her performing a pooja with her beau Naga Chaitanya emerged on the social media.

11 It was speculated in October 2016 that Naga Chaitanya and Samantha will have two weddings. First, they will tie the knot as per Christian tradition in Chennai and later they enter the wedlock as per Hindu ritual. Talking to media, he had admitted, "I am happy to celebrate my wedding twice. Nothing wrong in it."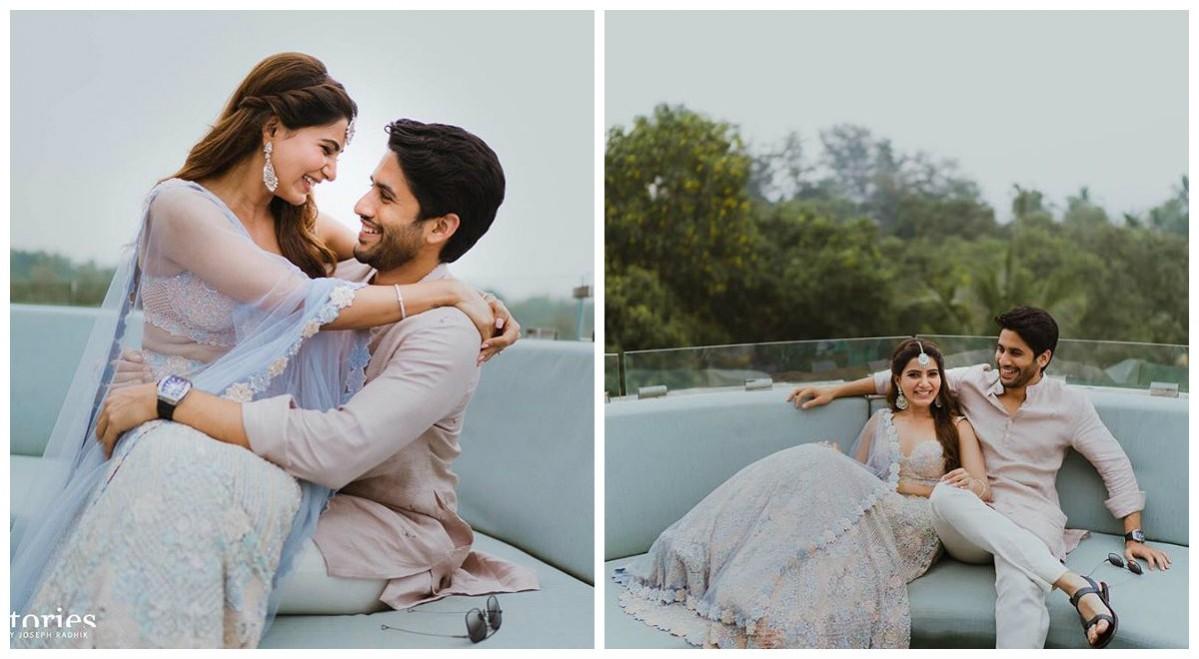 12 Naga Chaitanya and Akhil Akkineni were out on a dinner date with their girlfriends Samantha and Shyria Bhupal on November 5. Samantha released a photo with a caption as 'family' on her Instagram account next day. The photo went viral on the social media.

13 The couple took a vacation by the beach in December 2016 and Naga Chaitanya proposed Samantha during this trip. The pictures from their romantic vacation created a lot of buzz on the social media.

14 Naga Chaitanya and Samantha had their engagement ceremony, which was held at the N-Convention Centre in Hyderabad on January 29. This function was a private affair and close friends and relatives of Samantha and Akkineni families were present on the occasion.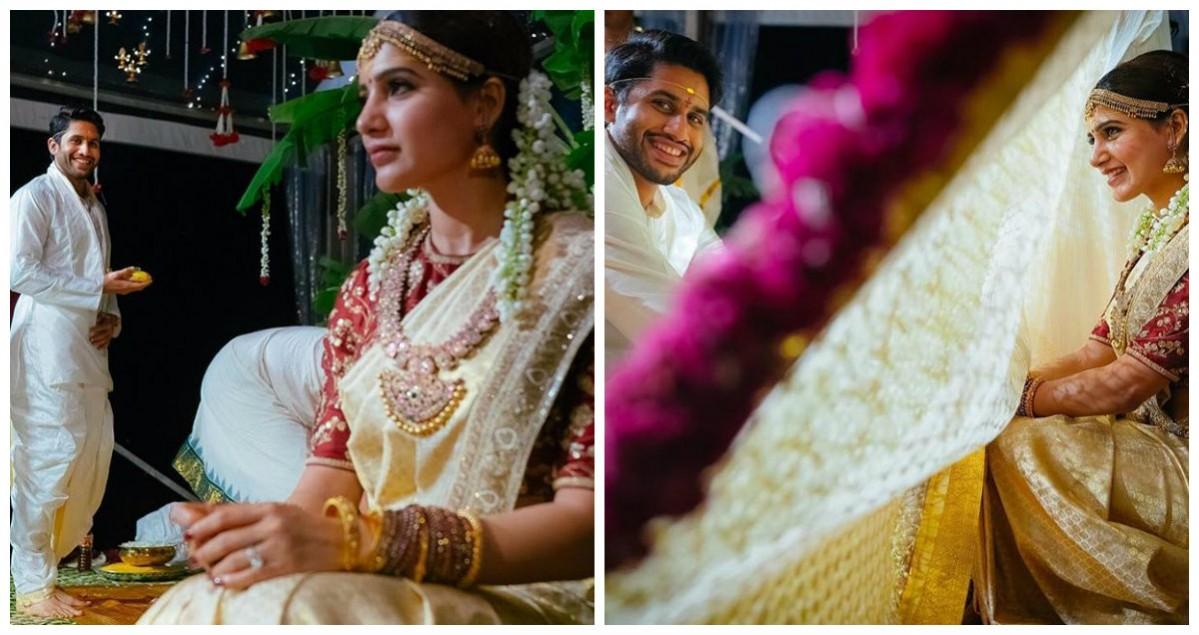 15 Naga Chaitanya and Samantha entered the wedlock as per the Hindu customs at a private ceremony held in W Goa hotel in Bardez, Goa on 6 October. A day after, the couple had another wedding ceremony held as per Christian rituals.