The Samajwadi Party (SP) and the Telangana Rashtra Samithi (TRS) on Sunday announced that they favoured the idea of simultaneous polls to the Lok Sabha and the state assemblies.
Ramgopal Yadav, SP member of the Rajya Sabha, backed the "one nation, one election" initiative, saying it should begin in 2019.
"The SP is in favour of simultaneous polls to the Lok Sabha and the state assemblies. This process of simultaneous election should be implemented from the 2019 elections," said Yadav at a meeting convened by the Law Commission.
"If a government falls within three years of its election, and if there is no scope of a new government forming there, then the election for that state should be held for two years so that elections could be held at the time," the letter added.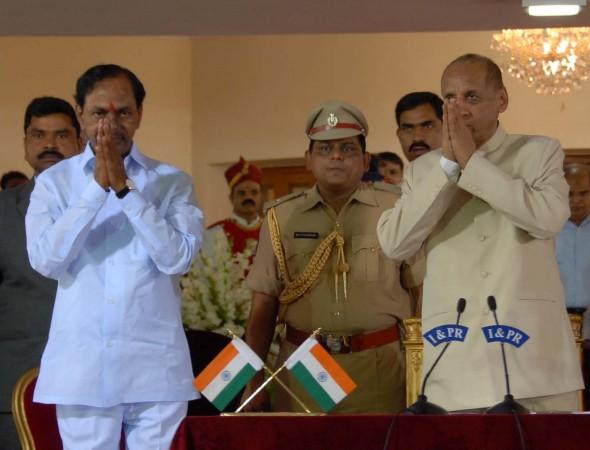 The TRS backed the initiative to save a lot of time and prevent wasteful expenditure.
B. Vinod Kumar of the TRS said: "Our party President and Telangana Chief Minister K. Chandrashekar Rao said we are strongly in favour of holding simultaneous elections to the Lok Sabha and state assemblies so that the elected government at the Centre and state level could function appropriately for the elected period of five years without wasting time in elections across the country.
"This can save a lot of money, time and wasteful expenditure... The Chief Ministers and Prime Minister can also function for the period of five years without disturbance."
On Saturday, parties including the Trinamool Congress, AIADMK, Goa Forward Party and the Communist Party of India (CPI) opposed the proposal saying that it was against the Constitution and would dilute regional interests.
The Law Commission has invited all the national and recognised state political parties to hold consultations on Saturday and Sunday on the issue.
It prepared a draft paper on "Simultaneous Elections - Constitutional and Legal Perspectives" and has sought opinions of "all stakeholders" including political parties, constitutional experts, bureaucrats, academia and others on the paper before finalising its report and sending it to the government.
The Election Commission has repeatedly said it was capable of holding simultaneous elections provided the legal framework and logistics were in place.