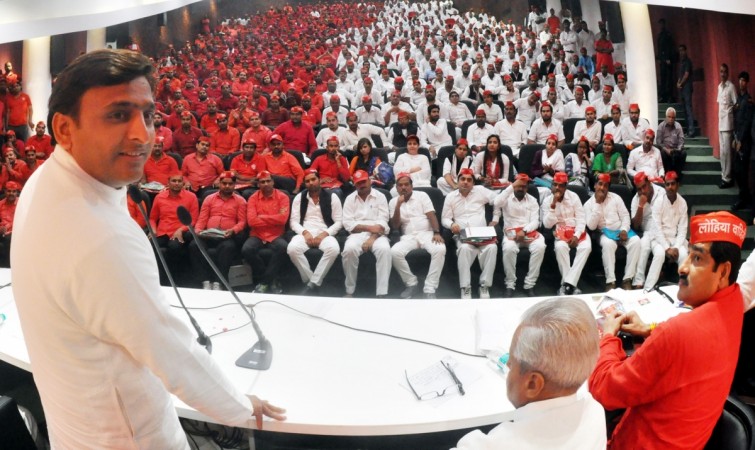 Uttar Pradesh Legislative Council Member (MLC) Udayveer Singh, who had written a letter asking the Samajwadi Party chief to step down and make way for Chief Minister Akhilesh Yadav, has been expelled from the party for six years.
The MLC, however, stuck to his point and said that he would stand by what he wrote to Mulayam Singh Yadav. Singh had accused Mulayam Singh Yadav's second wife, Sadhna Gupta, and uncle Shivpal Yadav of colluding together against Akhilesh.
The suspended party member said that he was not unhappy that he was sacked, but that his message fell on deaf ears. Singh, an Akhilesh Yadav loyalist, said that he would always support the Uttar Pradesh chief minister.
Singh had also made accusations like black magic being performed on Akhilesh. The MLC, part of the young breed of politicians in the party, said that Akhilesh should lead the party during the 2017 elections, a view supported by Aditya Yadav — Shivpal Singh Yadav's son, according to the Economic Times.
"The way SP has worked in the past five years, especially the CM, we know that if he is not the face, SP can get a big setback," Singh said. He also said that the party will get around 170 seats, falling short of majority, in the 403 seat Assembly.
Mulayam Singh Yadav was upset after the letter went public, and felt bad that his son had such "well wishers", a source told the Press Trust of India.