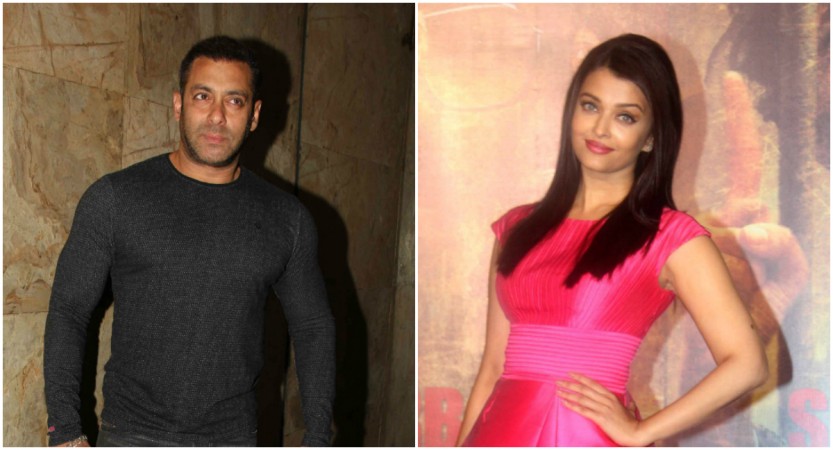 Sportspersons might have criticised Salman Khan over his appointment as the goodwill ambassador for the Indian contingent in the 2016 Rio Olympics, but the film fraternity has been vocal about their support. Recently, Aishwarya Rai Bachchan, supporting the actor, said that Salman needs to be recognised for his work.
Aishwarya Rai was at an event when she was asked about the ongoing controversy over appointing Salman as the goodwill ambassador. Interestingly, the "Sarbjit" actress supported her ex-boyfriend.
"Anybody who is doing good and working for the betterment of any field needs to be recognised," she said at the event, according to BollywoodLife.com.
Earlier, a petition seeking a ban on Salman from becoming the goodwill ambassador was started online by Aishwarya Rai. The points mentioned in the petition claim that Salman is a "serial Woman Hater/abuser" and "Animal Hunter."
"Appointing Bollywood actor Salman Khan as a goodwill ambassador for the 2016 Rio Olympics for the Indian contingent is a regressive move and reflects negatively on India," the petition reads.
However, the person who started the petition is not the actress Aishwarya but her namesake or an impersonator. Aishwarya's media adviser Archana Sadanand also shared a tweet, which states that the actress is not on social media and it is someone who shares her name that started the petition.
"Aishwarya is not on any social media platforms - it's someone who shares the same name or an impersonator," the tweet read.
Apart from Aishwarya, several other Bollywood celebrities have come out in support of the "Sultan" actor. BJP MP and actress Hema Malini, Raza Murad, Karan Johar and Salim Khan among others supported Salman.