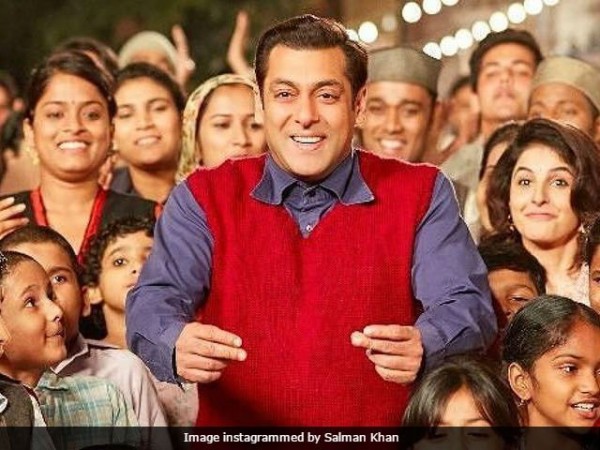 Superstar Salman Khan, who is busy shooting for Tiger Zinda Hai, has announced his next titled Bharat. The newly announced flick is similar to his last outing Tubelight in several aspects.
Tubelight was released on 23 June 2017 and failed to perform as expected at the worldwide box office. This family entertainer couldn't strike a chord with the audience. However, Salman Khan seems to have not learnt a lesson from it as he decided to come up with another movie on similar lines. It should be seen whether Bharat will impress the viewers or not.
Here are 6 similarities between Bharat and Salman Khan's previous outing Tubelight:
1. Remake
Tubelight was an adaptation of director Alejandro Gómez Monteverde's 2015 American film Little Boy, whereas Bharat is going to be an official remake of director Yoon Je-kyoon's 2014 South Korean drama 'Ode to My Father'.
2. War backdrop
The story of Tubelight was set against the backdrop of the 1962 Sino-Indian war. Bharat is also going to be about a war as the original film deals with the Hungnam Evacuation during 1950 Korean War.
3. Emotional family drama
Tubelight was a story of a man's unshakable faith in himself and the love for his family and dealt with the relationship between two brothers. Bharat will revolve around the story of a man, who is separated from his family during wartime. The film is going to be all about his longingness to reunite with his father and sister. Like Tubelight, Bharat is going to be high on emotional quotient.
4. Child artistes
Tubelight featured a child artiste named Matin Rey Tangu, who played a pivotal role in the movie. As per the story of Ode to My Father, Bharat will also have a child character in the film.
5. Eid Release
Tubelight was released as a treat for Salman Khan's fans during Eid festival in 2017. The makers of Bharat have announced that the movie will hit screens for Eid 2019.
6. Producers from family
Tubelight was produced by Salman Khan's mother Salma under his banner Salman Khan Films, whereas Bharat will be produced by his brother-in-law Atul Agnihotri under the same banner.