In what could be a shock for all die-hard fans of Salman Khan, one of his films features in the worst films of 2014.
Yahoo has released its list of best and worst films of the year in which a film of the "Dabangg" star has been called 'Bakwaas', meaning useless.
Salman Khan had two releases this year. It is his "Jai Ho" that has been declared one of the worst films of the year.
Yahoo writes, "This was a film that even die-hard Salman fans found difficult to lap-up. Salman as the slightly unscrupulous Chulbul Pandey (in "Dabangg") was a treat to watch but Jai Agnihotri, as the upright citizen waging a solitary war on behalf of the wronged citizenry (in "Jai Ho") is a linear character incapable of creating a lasting impression."
It blames the director for completely banking on the action part in the film and failing to capitalise on Salman Khan's comic quotient. No wonder then, "Jai Ho" did not perform at the box office like the actor's usual films.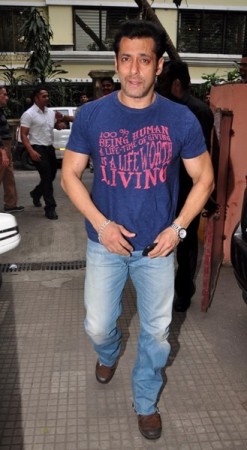 Indeed, this is the lowest-earning film of Salman Khan in recent years. "Jai Ho" earned ₹ 116 crore in domestic box office. The audience seemed to have rated it good, perceiving it as a message-oriented film.
But Salman Khan fans might feel happy to read that Yahoo has declared the actor's other film "Kick" as the second most searched movie topic on its network. The first place is occupied by Shah Rukh Khan's "Happy New Year."
Sunny Leone's "Ragini MMS", Saif Ali Khan's "Humshakals", Akshay Kumar's "Entertainment" and "The Shaukeens" are in the list of worst movies of 2014.