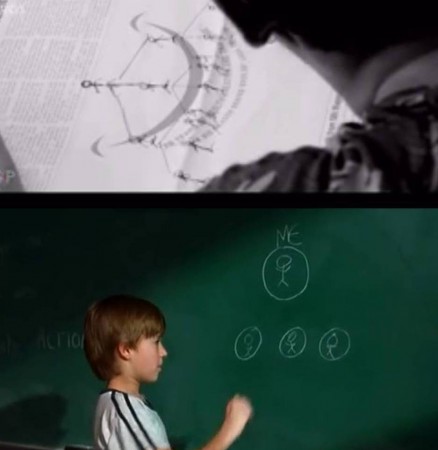 The trailer of Salman Khan's upcoming film "Jai Ho", which is a remake of Telugu film "Stalin", is apparently inspired from Hollywood flick "Pay It Forward".
Hollywood film "Pay It Forward" was released in 2000 and was based on the novel of the same name. The film features Kevin Spacey, Helen Hunt and Haley Joel Osment in the lead roles.
Salman's forthcoming flick's trailer was released on 14 December, which received positive response from audiences. But the trailer has reportedly landed in controversy for being copied.
The initial part of "Jai Ho" trailer which shows Salman drawing a family tree sorts on a paper is said to have been copied from "Pay It Forward" where the child (Haley Joel) draws the same tree on a board.
"The beginning of the Jai Ho trailer is a direct lift from Pay It Forward," Mid-Day quoted a source.
When the newspaper asked Sohail Khan, who is the director and producer of "Jai Ho", about the scenes being lifted from Hollywood film, he replied "I am only aware of Stalin and currently I am busy with the film's post production."
Though the scenes might have been lifted, the trailer created fan frenzy on social networking sites. "Jai Ho" is Salman's first film after "Dabangg 2" which was released last year on 21 December.
The promotions of the film have already started with Sohail making a guest appearance on the controversial reality show "Bigg Boss 7".
Apart from Salman, the film features talented actress Tabu, Danny Denzongpa and Sana Khan among others in important roles.
The action thriller is slated to release on 24 January 2014.
Watch the trailers of "Jai Ho" and "Pay It Forward" below: