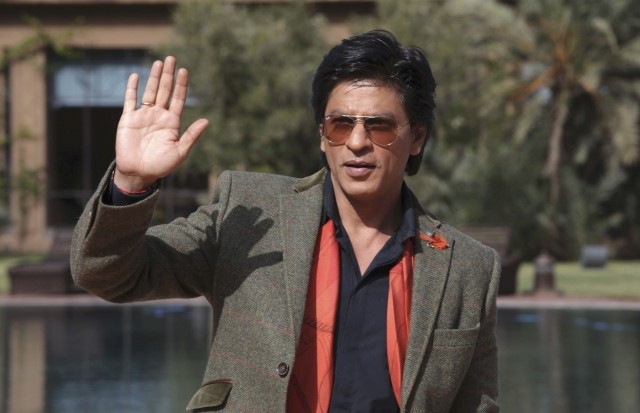 Arch rivals Shah Rukh and Salman Khan will not be seen sharing the screen space, at least for now.
Rumours have been doing the rounds that Salman has declined the offer to star in a special song for the upcoming film "Bombay Talkies".
The film "Bombay Talkies" is a combination of four short stories directed by Zoya Akhtar, Karan Johar, Anurag Kashyap and Dibakar Banerjee. It mark 100 years of Indian cinema.
A special song in "Bombay Talkies" features the who's who of Bollywood including Varun Dhawan, Sidharth Malhotra, Anil Kapoor, Kareena Kapoor, Katrina Kaif, Priyanka Chopra, Aamir Khan, Shah Rukh Khan and Deepika Padukone.
Salman was also approached for the project, but the actor declined when he came to know that Shah Rukh is also featured in the song, Zee news quoted a magazine as saying.
"The point was to get these big names from the industry in one song which will be common to all the four short stories that form the movie. Salman was approached but he declined citing date issues," a source close to the magazine told Hindustan Times.
The source also said that Salman didn't want to be seen in the same frame as SRK.
"It's common knowledge that after their spat a few years ago, the two don't see eye-to-eye. And when he found out that SRK has given his nod for the song, he didn't show much interest. Though SRK hasn't shot for it yet, it looks difficult to get both these actors together for the song," the source added.
Meanwhile, Aamir Khan, who is also featuring in the song, has already finished shooting his portions. The film crew is now waiting for SRK to complete his part. (See the report here)
Vaibhavi Merchant is the choreographer of the special song that will be played during the opening or closing credits of the film.