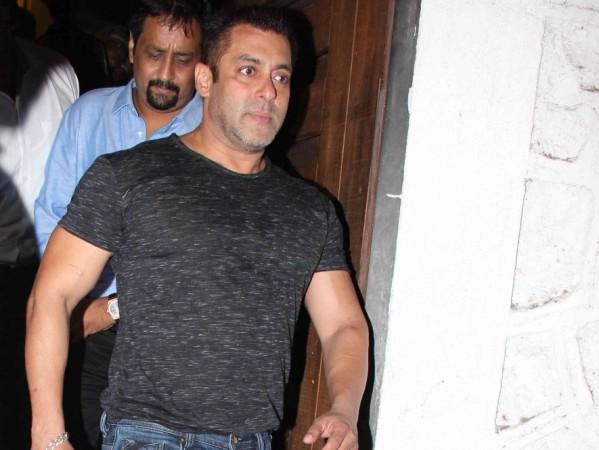 "Sultan" star Salman Khan has failed to turn up in front of the National Commission for Women (NCW), which had issued a summon to him to appear before it on Friday. Instead, Salman is said to have sent a letter through his legal counsel, which the NCW is currently examining.
Salman was summoned by the NCW over his remarks about the filming of his movie "Sultan," which also stars Anushka Sharma and Randeep Hooda, and was released on July 6, to take advantage of the long Eid weekend. He had said about his gruelling training and shooting regimen: "When I used to walk out of that ring, it used to be like a raped woman walking out." Both Salman and Anushka play wrestlers in the film.
The "Sultan" star is already in a soup with the Maharashtra State Commission for Women (MSCW) over the remark. The MSCW has issued its third summon to the actor to appear before it regarding the issue. If he fails to do so, the MSCW has the right to issue an arrest warrant against him. However, speaking to International Business Times, India, the state panel's chairperson Vijaya Rahatkar had said no such decision had been taken as yet, and that the course of action would only be decided only if Salman did not appear in person before the MSCW despite the third summon.
Incidentally, the Supreme Court had also recently agreed to hear a plea against the actor's acquittal in the 16-year-old hit-and-run case, in which a Toyota Land Cruiser had run over people sleeping on a pavement near a bakery on Bandra's Hill Road junction in Mumbai on Sep. 22, 2002. A trial court had found Salman guilty in the case on May 6 last year and handed him a prison sentence of five years, but he had managed to gate a Mumbai high Court — then Bombay High Court — stay on the order in a matter of hours.
Then the HC had acquitted him of all charges on Dec. 10, leading to widespread outrage, which had forced the Maharashtra government to appeal the acquittal in the apex court.