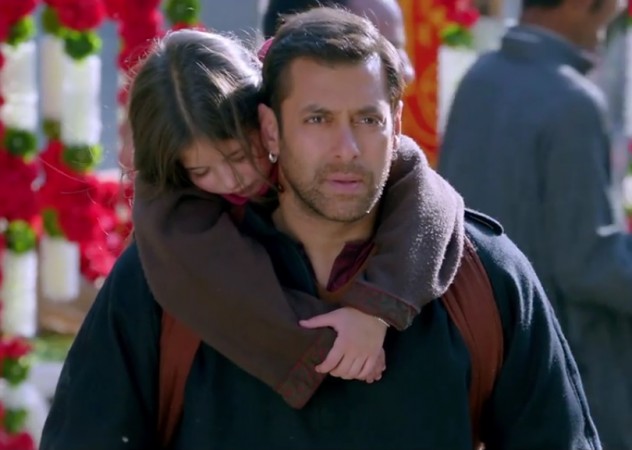 Bollywood superstar Salman Khan has been in talks with the team of "Bajrangi Bhaijaan" to arrange a special screening of the movie for the people of Jammu and Kashmir, where it has been shot extensively.
"Bajrangi Bhaijaan", which is directed by "Ek Tha Tiger" fame Kabir Khan, is set to release on 17 July. Salman is currently busy promoting the film. His revelation about the special screening of the film for the Kashmiri audience came at a recent publicity event.
"Bajrangi Bhaijaan" has been shot in Kashmir Valley for 45 days. The film unit has shot in a lot of outdoor locations where they had to travel by foot. Salman thoroughly loved shooting in the valley.
During the filming of this movie, he got a chance to visit the interiors and interact with the local people. The good-hearted actor really took to the scenic beauty and simplicity of the people there.
"Often during shoots, a huge crowd used to assemble and sit for hours to observe the shoot. The locals were very accommodating and ensured they don't come in the way. Salman used to meet and interact with them in between shots," says a source from the team of "Bajrangi Bhaijaan".
One of the songs of "Bajrangi Bhaijaan" was filmed at a tomb, called Ashmuqam Dargah. Interestingly, those managing the place had earlier never allowed any filmmaker to shoot on the premises. So the shooting there was a soulful experience for Salman.
Ever since, Salman has been waiting to go back and visit Kashmir Valley. Now, with "Bajrangi Bhaijaan" ready for release, he is keen to show it to the people of the valley. "They will have a connect with the film. Shooting in Kashmir was a journey I made with them and I want to share it with them," Salman said.
Salman has been in conversation with the team to arrange a special screening. "I have shot in Kashmir for the first time. I would really like to show the film to the people there," he added.