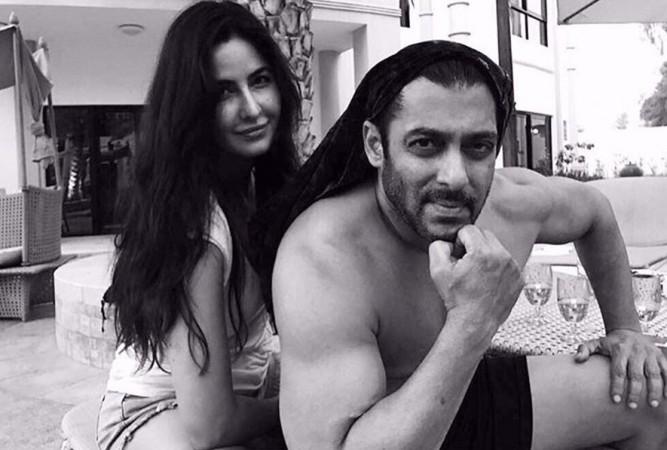 In a shocking revelation, Salman Khan said that he is married to Katrina Kaif. The superstar even said that they have a kid.
ALSO READ: Another remake and favor: Will Salman Khan go shirtless in Isabelle's film?
Salman and Katrina's past affair is not a secret. The duo had dated for a long time before breaking up a few years ago. The actress had then gone into a relationship with Ranbir Kapoor, but they also had parted ways.
After their split, things between Salman and Katrina again turned positive. However, their friendship post-breakup turned into a romantic relationship during the making of Tiger Zinda Hai. Salman revealed that he got married to the diva while shooting for the film was still going on.
However, the couple kept it secret for some reasons. But not anymore as the actor has now made the big and shocking announcement recently.
"I always loved Katrina. Our relationship grew up again in the recent past, and we got all our past differences sorted out. Our marriage was a sudden decision. But now we are really happy," revealed Salman.
While their marriage itself is a big surprise for the fans, Sallu bhai further revealed that they have a baby daughter through surrogacy.
"It will come as a surprise but we have a little daughter as well. She came into our lives just a few months ago through surrogacy, and she made our family complete. You people knew I always wanted to have a baby," he added.
Salman's marriage has always been a hot topic, even though he had earlier said that he would never tie the knot. But, it looks like Katrina finally managed to change Salman's thoughts, and there cannot be a better news for the fans of the two stars.
(Disclaimer: It's an April Fool story and every bit of information mentioned here is false. Happy April Fools' Day)