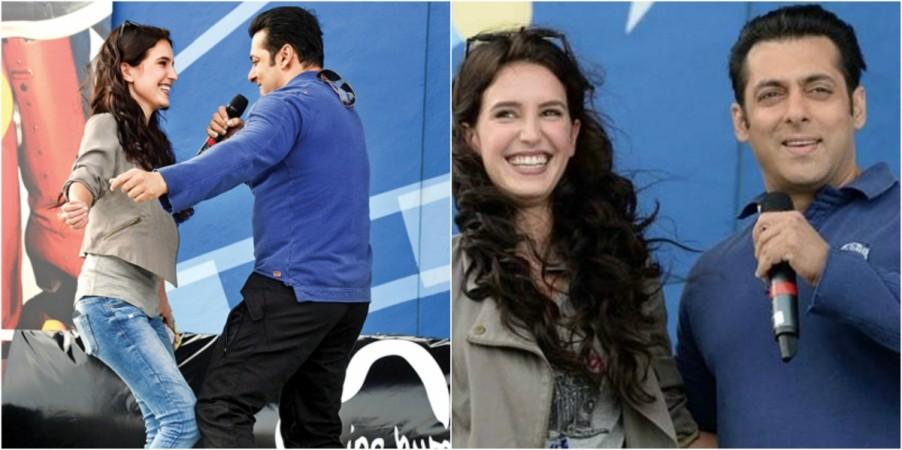 We just can't wrap our heads around yet another remake of a popular song! Well, Katrina Kaif's sister Isabelle who is all set to debut opposite Sooraj Pancholi in Stanley D'costa's directorial debut, Time To Dance — will have Salman Khan dancing on a recreated version of Salman Khan's chartbuster "O Oh Jaane Jaana" from the 1998 romcom, Pyaar Kiya Toh Darna Kya.
Well, what our logic says is that — one, by getting star power like Salman Khan in the film, the movie will be promoted/publicised well. Second, recreating 90's popular chartbuster will bring back the charm and attract the audience, or will it? And third watching Salman Khan dancing shirtless is anyone's dream! And finally, Salman Khan's dance is well expected to be the USP of the film (Katrina Kaif connection).
Mirror quoted a source who said: "The singer of the original, Kamaal Khan, returns for the new version while the music has been composed by Shivai Vyas who is also currently working on Race 3, also featuring Salman with Jacqueline Fernandez, Bobby Deol, Anil Kapoor, Saqib Saleem and Daisy Shah. While the feel of the original has been retained for a nostalgia trip for Salman fans, the score will be more contemporary and catchy this time around."
This is not it! Salman Khan will also dance on his signature steps along with Sooraj and Isabelle. For those unaware, the original song was composed by brother duo Jatin-Lalit and became popular because of Salman Khan's shirtless dance! In the last few years, recreations of popular songs from the '80s and the '90s have become a new trend! But there are a few that have fallen flat on the face — Madhuri Dixit's Ek Do, being the recent one. Well, a majority of them feel that originals should not be touched and a lot of them believe that music industry is losing its originality by remaking old songs.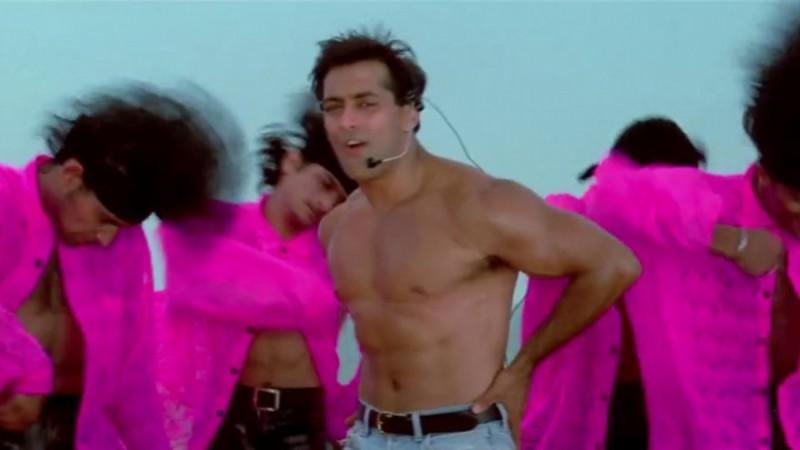 Isabelle spoke to a leading daily about her Bollywood debut and sister Katrina Kaif. She said: "It's definitely helpful in any industry to have a mentor, guide, advisor or someone with that kind of experience to help you with what you want to do and giving advice. So, she can tell me, 'avoid this as these are the pitfalls or this is what really works'. It's great to have a person who has kind of already tried and tested everything and knows what works in the industry. So, I think I am really lucky to have her as a mentor of sorts. She is always going to have my back with no ulterior motives because ultimately, she is family."
"Katrina has given me a lot of advice, but the best one has been to work extremely hard and also enjoy it at the same time. Luckily, most people in the arts world are extremely passionate about what they do. I remember doing my homework on the sets of Partner (2007) and prepping for my exams during weekends on the sets of Namastey London (2007). Yes, Katrina is a massive star but for me, it's hard (to see her like that) as she is still the same person that she always was. It's amazing to see her success and fame, but to me, she has always been my big sister," Isabelle Kaif told the leading publication.
According to the reports, Isabelle is playing a ballroom and Latin dancer, while Sooraj plays a street dancer.
The movie is produced by Bhushan Kumar and Remo D'souza and will feature a variety of dance forms like Salsa, Zumba, and Bachata with a mix of ballroom dancing like Waltz, tango, Viennese Waltz, Foxtrot, and Quickstep. There will also be Latin dance forms like Cha Cha, Samba, Rumba, Paso Doble and Jive, Mirror reported.