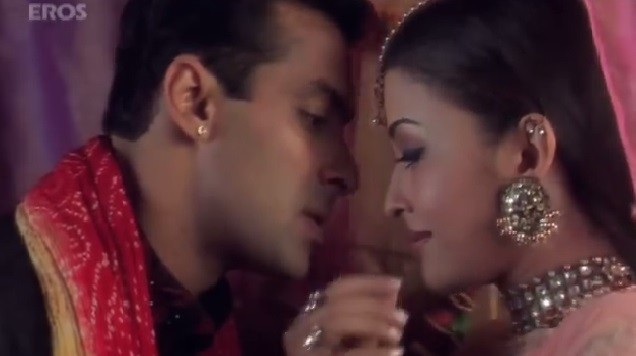 Bollywood actor Salman Khan might share the stage with his ex-girlfriends Katrina Kaif and Aishwarya Rai Bachchan, if everything goes well.
Apparently, an NGO has approached Khan, Kaif, Aishwarya and her husband Abhishek Bachchan to come together for a special cause.
Organisers of Havoc 2014 have arranged a fashion extravaganza through which they will support poor and underprivileged children in Mumbai.
In an interview with a TV channel, Ritz Kapadia and designer C Raj said that they have approached the four stars to be part of the event and support the cause, according to Daily Bhaskar.
The organisers, with the help of the event, will provide books, school uniforms, school fees and accommodation for about two years to more than 1,500 poor children in Mumbai.
Apart from that, the NGO also plans to provide training to around 2,000 women in India, so that they can earn livelihood by themselves and become financially independent.
It's a known fact that Khan, Aishwarya and Abhishek have worked for charities before. Khan also runs a charitable trust, which helps underprivileged children in India to get better education.
The Bachchan couple, who have a two-year-old daughter Aaradhya, are also known for promoting girl child. They also joined hands with international stars to support a charity, which helps in promoting education and health for women and girls across the world.
But, it remains to be seen whether these four stars will share the same stage for the special cause.
Giving a brief description about the event, designer Raj said, not only these four actors, but people from music and fashion industry will also come together.
"About ten designers will showcase their collection on the 13th of August this year in Mumbai. This is also a platform for aspiring designers and fashion and apparel designing students to come together on one platform and showcase their products and designs. A contest for aspiring student designers will be part of the event and an opportunity for other artisans like singers and musicians to perform to a discerning audience of over 3000 selected guests," Raj said, according to Daily Bhaskar.