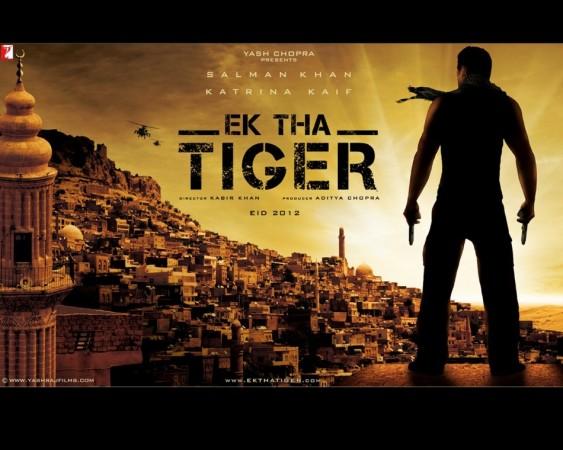 After setting new box office records for movies, Salman Khan has become the highest taxpayer in Bollywood by paying ₹80 million advance tax in the July-September quarter this year.
His hit films "Dabangg", "Ready", "Bodyguard" and "Ek tha Tiger" crossed the ₹1 billion mark at the box office. Even with only one blockbuster movie this year the 46-year-old actor paid ₹30 million more this time compared to the corresponding period last year, an income tax official told Press Trust of India.
Romantic action thriller "Ek Tha Tiger" which shattered all box office records earned ₹1.9 billion at the box office.
Akshay Kumar became the second highest tax payer in Bollywood after Salman with ₹75 million as compared to ₹50 million he paid last year in the July-September quarter. The actor had two consecutive super hits this year - "Housefull 2" and "Rowdy Rathore" - both of which crossed the ₹1 billion mark at the box office.
Ranking third in the list are Shahrukh Khan and Amitabh Bachchan who each paid ₹50 million advance tax this year.
With no releases this year Shahrukh paid ₹50 million in the September quarter which is the same as last year's. Amitabh Bachchan, on the other hand, paid ₹36 million more this year than before.
Thanks to his hit reality show "Satyamev Jayate" Aamir Khan paid ₹32.5 million as tax as against last year's ₹45 million.
Among Bollywood actresses Aishwarya Rai Bachchan topped the list of highest taxpayer with ₹30 million as against ₹11 million last year, despite having no new releases. Katrina Kaif came second in the list at ₹26 million compared to the previous ₹17 million, followed by Kareena Kapoor who paid ₹22 million as advance tax this year.