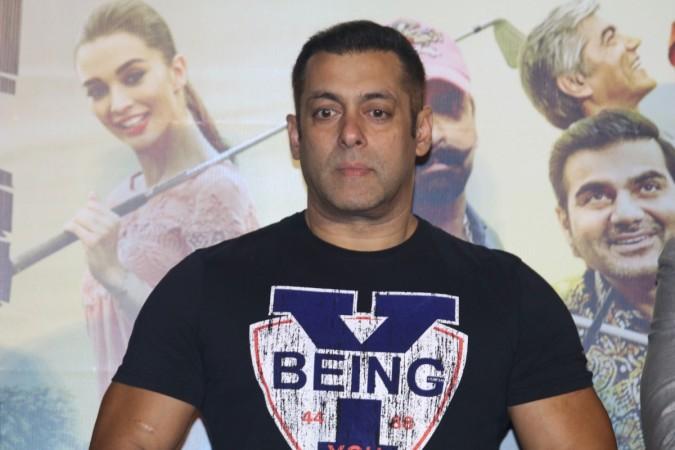 Salman Khan is all set to venture into the smartphone business, according to a new report on Thursday. The Bollywood superstar, who owns the clothing brand called Being Human, has already registered the "BeingSmart" trademark for smartphones.
The actor is currently in talks with investors for his new venture, in which he is expected to be the major shareholder. Khan is also said to be busy forming an operational management which could be led by a professional, who previously held leadership positions at Samsung and Micromax, ET reported, citing two industry executives close to the matter.
The BeingSmart brand of smartphones will target the entry to mid-level market segment with price tags below Rs 20,000. Khan has also reportedly finalised a Chinese plant and initial handset models that will be powered by the Android mobile operating system.
"BeingSmart will be positioned against the Chinese smartphone brigade — Oppo, Vivo and Xiaomi — at a time domestic handset makers such as Micromax and Intex are facing tremendous competition," one of the sources told ET. "And, like the Being Human apparel line, proceeds from the profit will be ploughed back into charity and social work that Salman Khan does with his Being Human Foundation."
According to the ET report, Salman Khan had been planning to enter the smartphone business for the last two years. Although some Indian brands had initially shown interest, they later pulled out due to high royalty charges demanded by Khan.
"But this time, Salman is himself driving the show and searching for an investor. He expects to launch the devices in the next two quarters and definitely before the festive season," ET quoted another industry source as saying.
The BeingSmart smartphones are likely to be available online as well as through a few large cellphone and electronic retailers. They could also be sold in Being Human stores.
Meanwhile, Salman Khan's fans are flooding Twitter with reactions to his new venture:
#SalmanKhan forays into smartphone..war to heat up...take notice Chinese brands @BeingSalmanKhan @RasulBailayET

— Writankar Mukherjee (@writankarmET) March 9, 2017
Smart phones things of past #BeingSmart is now the word to express your cell phones #SalmanKhan ❤❤❤just love it — Ri -is-one (@hamdulerizwan) March 9, 2017
#SalmanKhan To Launch BEING SMART, His Own Smart Phone Brand
Watch Outhttps://t.co/GSYeROs2Mx
RT If U R Excited pic.twitter.com/1wo6OTqlVH

— Bollywood Spy (@BollySpy) March 9, 2017
#BeingHumanClothing,#BeingInTouch#BeingHumanJewellery #BeingHumanCycles ,Now#BeingSmart #SalmanKhan 2 launch #BeingSmart smartphones pic.twitter.com/Gz8fxLzkYv — BEING ARSHI SALMAN (@arshi_salman) March 9, 2017