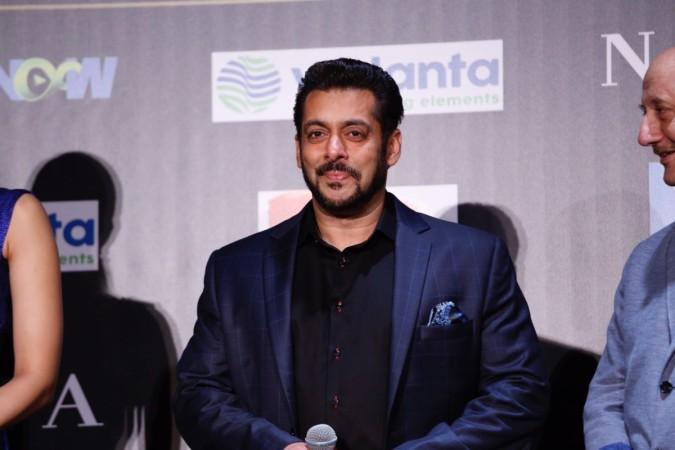 Salman Khan's imprisonment in the blackbuck poaching case Thursday saw a massive spike in online search about the superstar across the globe. But, if you thought India will be the source of the most searches online for the actor, you are mistaken; it's not even from an Asian country.
An island nation in the South Pacific Ocean recorded the maximum number of searches online for the actor who was handed out a 5-year imprisonment for shooting two endangered antelopes in 1998.
Most of the searches for the Indian superstar came from Fiji, an archipelago of more than 330 islands, as per the data on the Google trends.
Ever since the verdict on Salman's blackbuck poaching case was pronounced Thursday by a Jodhpur sessions court, Fiji remained on top in online search on the actor.
Apart from India, some of the other countries with most Google search on Salman are Mauritius, Nepal, Pakistan and UAE. However, the search in Fiji was way more high than from other regions.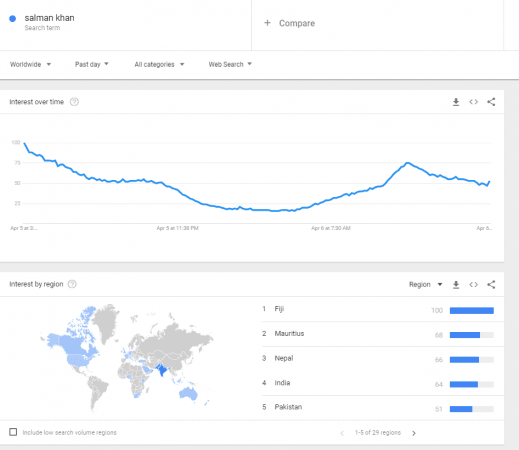 Connection between Salman Khan and Fiji
A bit of research on Google to find the connection between Salman and Fiji took us to a some old online articles that stated that the superstar, along with some other Bollywood stars, was supposed to shoot for a film in Fiji.
One of the articles published in December 2010, said Salman was supposed to feature in a film titled Bombay Mumbai which would also have Anushka Sharma, Kangana Ranaut and Juhi Chawla. The article stated that the shooting of the film was supposed to take place in Fiji, and would be released in 2011.
The report had even stated that Salman would feature as an underworld don in the film that was supposed to be produced by Mohammed Jalal.The report quoted Fiji Audio Visual Commission chief executive, Florence Swamy as saying, "This will not only create economic opportunities but employment as well".
However, there is no report of any such film been made any time in the past. Nonetheless, looks like Salman has huge fan-following in Fiji.
Box office performance of Salman Khan's movie in Fiji
Salman's popularity in Fiji can be ascertained by the fact that his last release Tiger Zinda Hai had emerged as the highest grossing Bollywood movie ever in the country. The film had grossed over Fiji$ 3,92,502, beating films like Dangal and Golmaal Again.
Online search results on Salman Khan in India
In India, Goa recorded the highest search result for Salman among the states since the judgement. Maharashtra, Sikkim, Daman and Diu and Arunachal Pradesh followed Goa.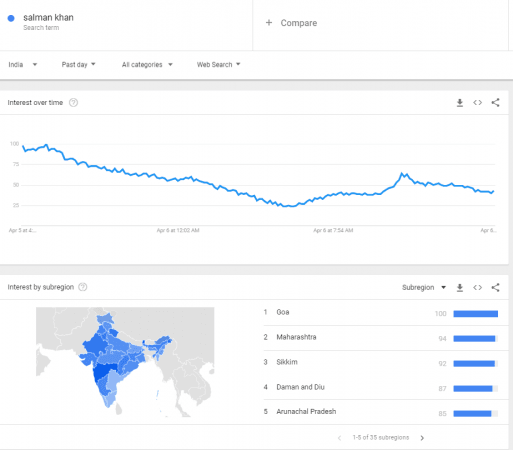 Salman is currently in Jodhpur jail, and hearing for his bail plea is slated to be held Saturday.