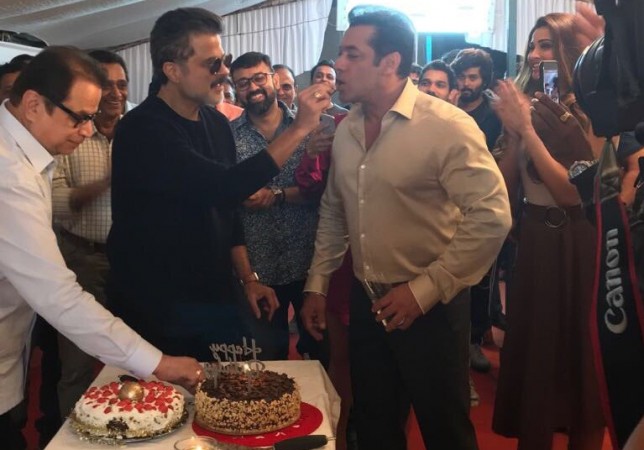 Salman Khan turned 52 on Wednesday, December 27, and with the roaring success of his latest flick Tiger Zinda Hai, he surely has a big reason to celebrate. Just like every year, the actor plans to celebrate the special day with his family and friends at his farmhouse in Panvel.
Besides being a superstar, Salman is also known for his inimitable witty and smart statements to the media or to his co-stars.
Salman Khan birthday: Top 10 shirtless photos of Tiger Zinda Hai actor that will make you drool
On this special occasion, let's relive some of the smart statements by the Tiger Zinda Hai actor that cracked us up:
1) In the ongoing season of Bigg Boss 11, ex-contestant Zubair Khan had accused Salman of calling him a 'dog'. Hence, in one of the episodes, the actor decided to grant Zubair's wish and apologise to him publicly but not without leaving the audience in splits.
"Last week maine kutta bola tha... Main wo comment ke liye maafi mangta hun... Main kutton se maafi mangta hun," he said and continued, "I apologise to all the dogs out there for comparing them to that man."
2) A few months ago, Aamir Khan was asked about his good friend Salman's marriage, to which he said that he would tie Salman's hands and feet someday in order to get him married.
It was during the same time when rumours were rife that Aamir has fallen for his on-screen daughter Fatima Sana Shaikh.
And when Salman was informed about Aamir's statement, the star had a witty response and said that he had also decided to tie Aamir's hands and feet in order not to let him get married a third time. Salman's comment about Aamir's third marriage was made in a lighter manner.
3) At the recent Star Screen Awards, Salman who was hosting the event along with Varun Dhawan had the audience in splits when the latter expressed his adoration to Salman by saying, "I'm your biggest fan!"
While Varun had his own reason to love Salman as he remade one of the latter's superhit movies that went on to earn huge money, Salman's reply to this compliment was extraordinary. He said, "The only fan I want is a table fan on stage and a ceiling fan above."
4) He was born to a Hindu mother and a Muslim father. The superstar not only respects all religions but also celebrates all festivals with great passion at his house.
Reinstating the same, Salman had once narrated an incident where he was asked in school as to which religion he belongs to, to which he was quoted as saying, "Dad's Pathan, Mom's Rajput, 2nd Mom's Christian. In school they asked me what religion: Dad said, 'Human'."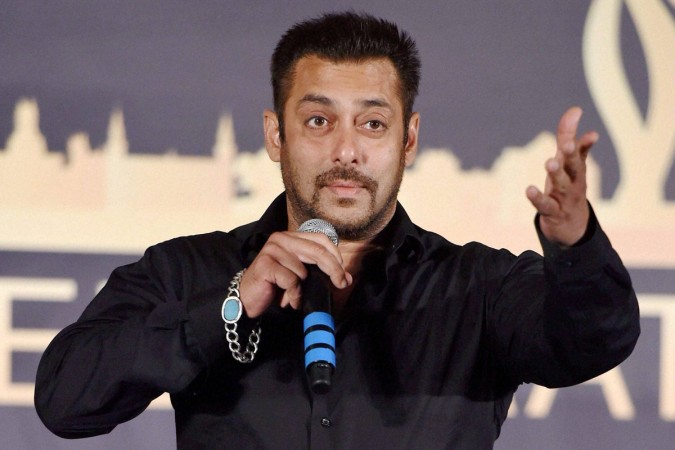 5) At the Hindustan Times Leadership Summit 2017 in New Delhi, Salman's smart replies brought quite a few laughs. At the session, journalist Shekhar Gupta, asked about the actor about him being one of the most misunderstood actors.
The Khan replied with a smile, "For the last 25-30 years, I have been hearing that I am the most misunderstood person there is. Yeh misunderstanding kaise tees saal se ek aadmi kayam kar sakta hain? But, if someone is saying that you are misunderstood, that means he understood me. He [has] totally got it. Otherwise, how would they say I am misunderstood?"