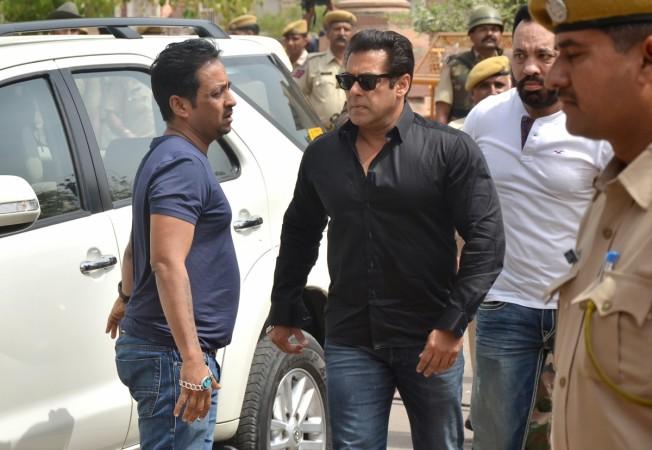 A Mumbai sessions court Saturday, April 21, canceled the bailable warrant issued against Salman Khan after his bodyguard Shera stood as the actor's surety in connection with the 2002 hit-and-run case.
The court had issued a bailable warrant against Salman last week after he failed to complete the procedure of providing surety on the past two dates despite summons. However, the bailable warrant was stayed after his lawyer assured that the actor would complete the procedure.
In October last year, the Supreme Court had heard a plea filed by the Maharashtra government, challenging the acquittal of Salman in regard to the case.
In December 2015, the Bombay High Court had acquitted Khan of all criminal charges on account of lack of substantial evidence in the case.
The Bollywood actor is accused of running his Toyota Land Cruiser over people sleeping on a sidewalk outside a bakery in Mumbai's Bandra on September 28, 2002.
One laborer had died, while four others were injured in the accident.
(With ANI inputs)