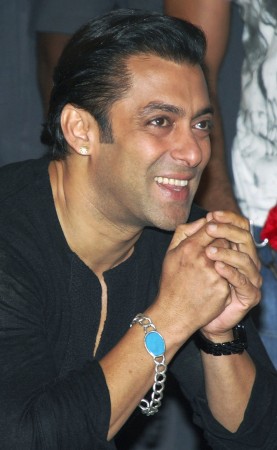 Bollywood actor Salman Khan is faced with the possibility of a 10-year jail term following the Bandra magistrate's ruling on Thursday that he be tried under charges of culpable homicide not amounting to murder in the 2002 hit-and-run case.
The court decision came in favour of the Maharashtra government who pleaded to have Salman charged under section 304 (II) of Indian Penal Code (culpable homicide not amounting to murder).
Until now, Salman being tried under Section 304 A (rash and negligent driving) for which he could face a maximum sentence of two years in jail.
The 47-year-old actor will be required to appear at the Sessions court on Feb 11. Apart from the newly-booked charge announced by metropolitan magistrate Vasant Patil, he has was also booked under IPC sections 279 (rash driving), 337 (causing minor injuries), 338 (causing major injuries) and 427 (negligence). In addition, he faces charges under the Motor Vehicles Act and other laws.
"Earlier 304-A was applied in the same matter. There is no change in circumstances and the evidence is still not complete. We will challenge the decision in the high court," Khan's lawyer Dipesh Mehta told The Times of India (TOI).
The incident occurred on Sep 28, 2002 when Salman's Toyota Land Cruiser rammed into the American Express bakery in Bandra killing a pavement dweller and leaving four others injured. The actor was allegedly drunk at that time and surrendered only eight hours after the incident.
Police filed the case based on the statement given by Salman's police bodyguard, Ravindra Patil, who initially said that the actor was driving rashly before hitting the pavement. He later changed his statement saying that Salman was driving under the influence of alcohol.
Salman was initially booked under section 304 (II) but the charge was later revoked after he filed a petition in the Bombay High Court stating that he did not intend to kill. The trial of the case had begun in 2006.
Meanwhile, various controversies cropped up after social worker, Santosh Daundakar, filed a complaint alleging that the police and prosecution had joined hands with the actor by providing false and manipulated evidences to drag the case.
Abha Singh, Daundakar's counsel said, "While other high-profile cases were over within a few years, the case against Salman has been dragging for 10 years," Dailymail reported.
"The medical officers produced before the court were not the ones to whom summons were issued. There has been a manipulation of evidence," she added.
The court had ordered a probe into the matter based on Daundakar's complaint.
The police in their report submitted on Wednesday retorted that they were not to be blamed as the medical officers associated with the case were transferred during the course of the investigation.