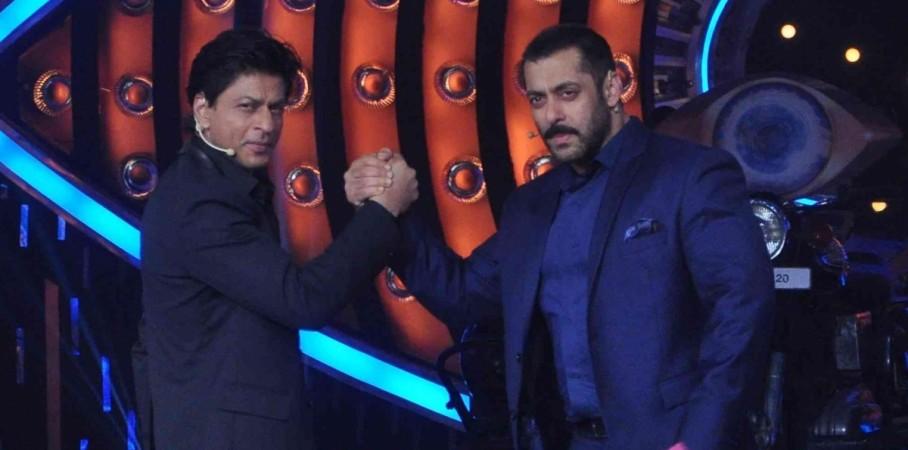 Actor Salman Khan has topped the list of 2016 Forbes India Celebrity 100 list, beating Shah Rukh Khan, who had bagged the first position last year. Also, cricketer Virat Kohli has left Mahendra Singh Dhoni behind and ranked third on the list.
The celebrity list includes both entertainment and sports stars. Last year, it was only Deepika Padukone among the female stars who was in top 10, but this year Deepika and Priyanka Chopra both have bagged sixth and eight positions, respectively.
However, the top 10 list does not include the third Khan – Aamir Khan.
The Forbes report stated Salman's earning as Rs. 270.33 crore and SRK's Rs 221.75 crore. Akshay Kumar and Amitabh Bachchan are at fourth and ninth positions, with earnings of Rs 203.03 crore and Rs 32.62 crore, respectively.
Among the cricketers, Sachin Tendulkar is also in the top 10 list, including actor Hrithik Roshan at the 10th position. Though Salman has been ranked first according to his earning, but it's Virat who topped in terms of fame ranks.
Dangal movie: Aamir will have to beat Salman, Shah Rukh to rule 2016
Salman and SRK bagged second and third positions in the category of fame. Both the actors have garnered appreciation this year with their amazing performances in Sultan and Fan. In fact, the Salman-starrer became the highest grossing Bollywood film of this year.
Meanwhile, take a look at the table featuring the top 10 celebrities in Forbes India list. Click here to view the full list.
| | | | |
| --- | --- | --- | --- |
| Rank | Name | Earnings (in crore) | Fame Rank |
| 1 | Salman Khan | 270.33 | 2 |
| 2 | Shah Rukh Khan | 221.75 | 3 |
| 3 | Virat Kohli | 134.44 | 1 |
| 4 | Akshay Kumar | 203.03 | 11 |
| 5 | Mahendra Singh Dhoni | 122.48 | 4 |
| 6 | Deepika Padukone | 69.75 | 8 |
| 7 | Sachin Tendulkar | 58 | 6 |
| 8 | Priyanka Chopra | 76 | 9 |
| 9 | Amitabh Bachchan | 32.62 | 5 |
| 10 | Hrihtik Roshan | 90.25 | 12 |