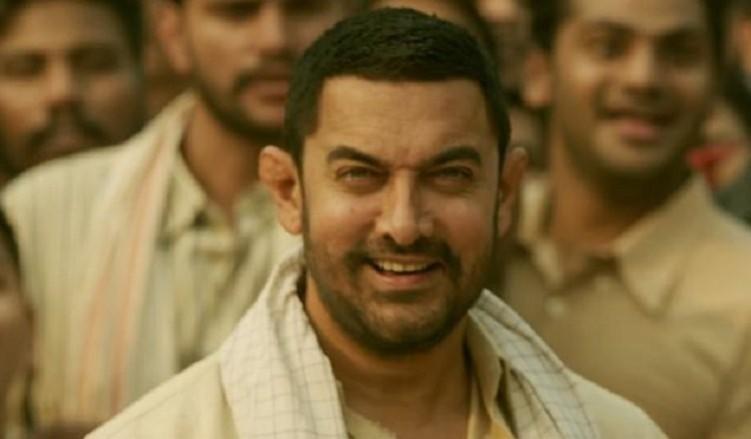 After a year's gap, Aamir Khan is set to return to the silver screen with the much-awaited film Dangal. Releasing on December 23, Aamir's Christmas gift to his fans is expected to receive a good opening. The year has already seen many great performances by Bollywood actors, so will Aamir be able to overshadow them?
Take a look at the top actors who will be Aamir's competition this year:
Salman Khan
Salman's blockbuster movie Sultan has been compared to Aamir's Dangal for a long time. As both the movies are about wrestling, people are eagerly waiting to see whether Aamir can overshadow Salman's performance or not. However, both the actors have cleared that their movies are different from each other. While Sultan was a love story, Dangal is about ace Haryana wrestlers Mahavir Singh Phogat's life.
Will Aamir Khan-starrer break Salman Khan's Sultan record?
Shah Rukh Khan
After Dilwale, Shah Rukh made a comeback in terms of his acting with Fan. He appeared in double role and won hearts with his amazing performance. Though Dangal and Fan cannot be compared, it would be interesting to see whether Aamir's performance will overshadow SRK's.
Akshay Kumar
Akshay has impressed everyone with his amazing performances this year. He appeared in two amazing movies – Airlift and Rustom. From the storyline to the actor's performance, the Khiladi actor has treated his fans with his acting. Thus, he is also one of the competitions for Aamir this year.
Sushant Singh Rajput
Though Sushant has not done many films, he has been appreciated every single time he appeared on the silver screen. This year, he nailed the look of Indian cricketer Mahendra Singh Dhoni in his biopic. Sushant gave a wonderful performance in the biopic titled MS Dhoni – The Untold Story.
Randeep Hooda
Randeep appeared in two films this year, Sarbjit and Sultan. Randeep won hearts with his looks and performances in these films and garnered appreciation from all quarters. Aamir not only has experienced actors to compete, he will also have to overshadow young actors' performances with Dangal.
It looks like the perfectionist has a big list of competitors this year. What do you think – will Aamir overshadow the performance of these actors? Please leave your comments in the comment section below.