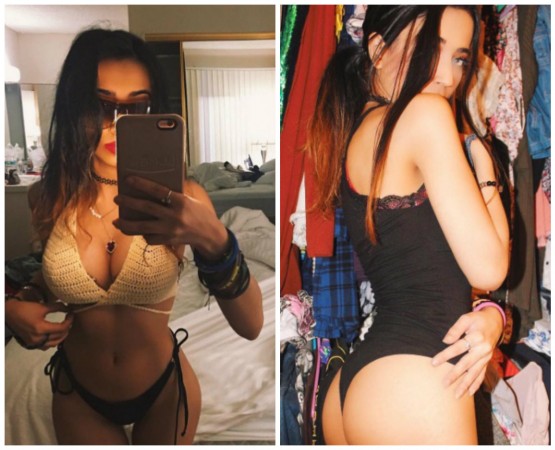 Ramayana director Ramanand Sagar's great granddaughter Sakshi Chopra has become the new Instagram sensation, thanks to her oh-so-hot Instagram pictures. Sakshi's picture echoed the oomph factor of international hottie Nicki Minaj.
Read: Nicki Minaj goes topless and gives her Instagram followers an eyeful [PHOTO]
Daughter of producer Meenakshi Sagar, Sakshi is an aspiring singer. But it's her dress code, not the vocal chord, that caught the public imagination. The young diva has been breaking the internet with her sizzling bikini photos on Instagram and has become a rage among the young Instagram users with over 2 lakh followers.
Sakshi has been sharing a number of bikini pictures, flaunting her curves and raising the mercury levels. This girl surely knows how to flaunt her assets and send testosterones into an overdrive.
Nicki Minaj has recently posted a picture on Insta donning a pair of boots and sun-glasses, and just that. Sakshi seems to have taken a cue from the pop sensation. Sakshi has also shared some videos on her Insta account.
Sakshi inaugurated her YouTube channel by making a song video on Nina Simone's hit track Feeling Good. Later, she came up with a number of other videos, and most of them had received good response from the viewers.
"Sakshi is taking the Sagar legacy to another level. It is good to see her branded not as an actor, but as a social media celeb with her talent company," The Indian Express quoted Sakshi's grandfather Moti Sagar as saying.
Check some sizzling photos of Sakshi on Instagram here: