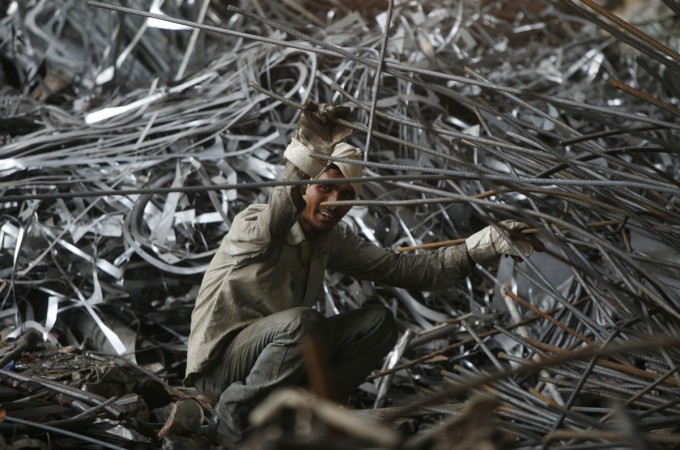 Steel Authority of India Limited (SAIL), the state-owned steel-making company, is aiming for sale of 17 million tonnes in the present financial year. The steel company also plans to expand its presence in the defence and aerospace sectors.
SAIL plans to derive around 70 percent of the total sales from the country's northern and eastern regions, for which it plans to increase its operational expansion in the regions. In addition, it plans to increase its retail sales to 15 percent of the total steel sales, Press Trust of India reports.
In the first three quarters of 2015-16, SAIL had managed to achieve sales of 8.33 million tonnes. For the financial year 2014-15, its sales totalled 11.71 million tonnes.
"SAIL has recently chartered a set of goals for the company under new chairman and managing director PK Singh. This includes increasing sales to 17 MT in 2016-17 and subsequently 20 MT in 2017-18," a source was quoted as saying by the agency.
SAIL, which is also the largest integrated iron and steel producer in the country, will spend Rs. 6,000 crore during the current financial year on modernisation and expansion plans, as well as towards research and development.
The money invested will be utilised towards energy-saving methods, pollution control, development of mines and to enrich product mix. The state-owned entity had forked out about Rs. 4,483 crore as capital expenditure last year.