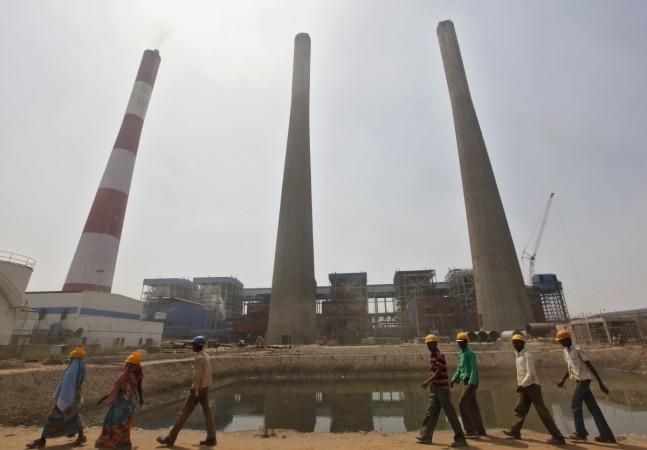 State-run Steel Authority of India Ltd (SAIL) is hopeful of improving its sales to 14 million tonne this year, up around 10 percent over last year, on the back of higher productions.
In an interview with CNBC TV18, PK Singh, chairman of the steel major, said the company is also planning to double its exports this year and aiming to take it to 10 percent of overall production in coming years.
"Our sales used to be around 12-13 million tonne. This year, we will cross 14 million tonne of sales," the report quoted Singh as saying. The company will see a quantum jump in production as well as in sales in subsequent years, he added.
On capacity additions, the public sector steel firm said it has already completed major expansion projects, except Bhillai. "We have already completed (our expansion programme) at Rourkela, Burnpur and Durgapur. In the next one year time, you will see a lot of improvement in the production. And (we hope) in next few months time, our capacity additions will be complete," Singh said.
SAIL has embarked upon an ambitious expansion programme to increase its capacity by around 50 percent at an investment of Rs 40,000 crore. After this ramp up, the firm will produce more of structural steel, which gives higher margin than its existing product portfolio.
Notably, the company has a capital expenditure plan of around Rs 4,000 crore for this year and had already spent more than 50 percent of this outlay in the first six months.
Talking about the overall business environment for steel industry, Singh said the situation was very challenging during the last two-three years due to oversupply from China. "The government has been very supportive by extending help to the steel industry and because of that the revival has started," Singh said.
In the light of dumping of cheap steel products by China, Japan and South Korea, the government has imposed anti-dumping duty on such products to protect domestic steel players. This has led to an increase in steel prices in recent months with domestic hot-rolled coil prices rising to Rs 33,750 per tonne in November from Rs 29,250 per tonne in July.
On possible acquisition of National Mineral Development Corporation's steel plant in Chhattisgarh, Singh said the steel major would be interested in taking over this plant as its major focus is on ramping up its present capacities.