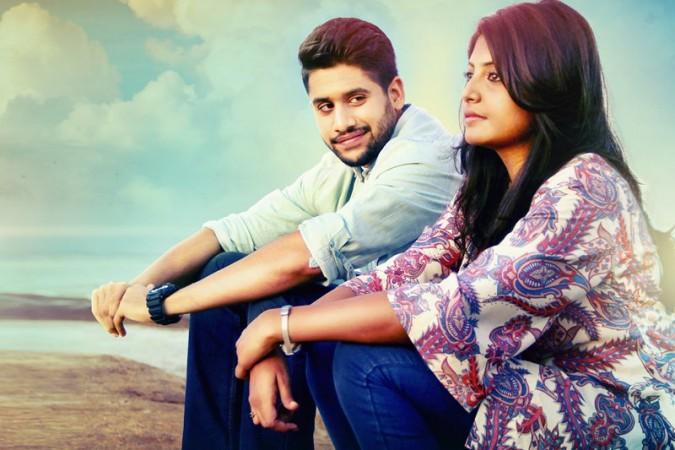 Gautham Menon's Sahasam Swasaga Sagipo (Saahasam Swaasaga Saagipo (SSS)) made good collection at the worldwide box office on its opening day. But the film has failed to beat the first day business record of Naga Chaitanya's Premam.
Sahasam Swasaga Sagipo is romantic action entertainer, which is simultaneously made in Tamil as Achcham Yenbadhu Madamaiyada with Simbu as hero. Gautham Menon announced the movie in October 2013 and both the versions were expected to hit the screens in 2014. But their release was delayed over two years due to financial issues.
The promos of Sahasam Swasaga Sagipo had garnered decent attention for the film and the makers had good amount of publicity for the movie before its release. The hype surrounding it was expected to get it good advance booking and big opening at the box office. But its business was affected by Govt's ban on notes with the denomination of Rs 500 and Rs 1,000.
The Naga Chaitanya-starrer received good opening in big cities, but its business remained low in small towns and other rural areas due to ban on notes with high denomination. Andhra Box Office tweeted: "Dip in BO numbers all over. Especially Small Towns Theatres struggling to attract the audience."
The Gautham Menon-directed film collected Rs 2.55 crore gross in Andhra Pradesh and Telangana, Rs 80 lakh in the US, Rs 35 lakh in Karnataka and Rs 20 lakh in other parts of the globe on its opening day. Sahasam Swasaga Sagipo collected Rs 3.90 crore gross at the worldwide box office on the first day.
Sahasam Swasaga Sagipo is estimated to have earned Rs 2.04 crore for its global distributors on its opening day. However, the movie has failed to failed to beat the record of Premam, which is the biggest opener for Naga Chaitanya with its first day earning of Rs 3.48 crore (Rs 5.70 crore gross). Here are estimated area-wise earnings of both the films.
| | | |
| --- | --- | --- |
| Area | SSS | Premam |
| Nizam | Rs 0.75 crore | Rs 0.85 crore |
| Ceeded | Rs 0.16 crore | Rs 0.36 crore |
| Vizag | Rs 0.19 crore | Rs 0.26 crore |
| G East | Rs 0.10 crore | Rs 0.21 crore |
| G West | Rs 0.06 crore | Rs 0.15 crore |
| Krishna | Rs 0.09 crore | Rs 0.19 crore |
| Guntur | Rs 0.11 crore | Rs 0.26 crore |
| Nellore | Rs 0.05 crore | Rs 0.11 crore |
| AP/T total | Rs 1.51 crore | Rs 2.39 crore |
| Karnataka | Rs 0.14 crore | Rs 0.24 crore |
| Rest of India | Rs 0.07 crore | Rs 0.15 crore |
| US | Rs 0.32 crore | Rs 0.70 crore |
| Global total | Rs 2.04 crore | Rs 3.48 crore |