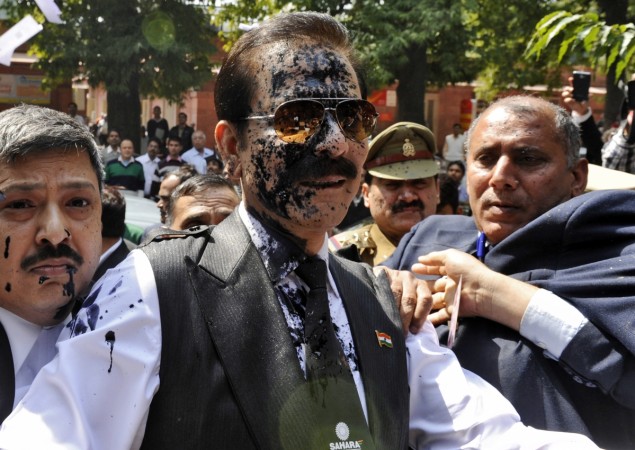 The Sahara Group has said that it would be not able to pay ₹36,000 to bond investors in 18 months, as mandated by the Supreme Court last month.
In June, the apex court had ordered the Lucknow-based financial services group to refund nearly ₹36,000 crore to bond investors in nine instalments over the next 18 months.
However, Sahara told the court that "no business house in the world can pay ₹36,000 crore within 18 months."
Last month, the court had also said that jailed Sahara chief Subrata Roy and two other directors of the company would be taken into custody again, if he defaults on paying on any three instalments.
The Supreme Court also rejected to grant a bail to Roy, as he failed to submit a bank guarantee of ₹5,000 crore.
The court had ordered Roy to deposit ₹10,000 crore for his release. The court asked him to pay half the amount in cash and remaining half as bank guarantee. Roy has already paid ₹5,120 crore in cash.
The Sahara Group chief will remain in jail as long as he fails to produce the bank guarantee.
Roy, a high-profile business leader, has been behind bars since March last year, following Sahara's failure to comply with a court order to return the money to investors it had raised through an illegal bond programme.
Currently, Sahara is involved in selling properties of the group to raise the money required to secure a bail for Roy.
The group has also informed the court on Tuesday that it is raising ₹110 crore from selling a 44-acre property to Gorakhpur Real Estate Corporation.
The case will be up for hearing before the Supreme Court on Monday.