In a development that signals the end of the Sahara India-Mirach Capital saga, the US-based Mirach Capital Group has returned the $2.65 million it received from Sahara, to the SEBI-Sahara Fund.
As per the agreement signed between the two sides, Sahara underwrote Mirach's expenditure related to legal fees, accounting and transaction related charges.

In a bid to clarify its stand, Mirach said it sent multiple requests asking for wiring instructions for the SEBI-Sahara Fund account, which went unanswered, prompting Saransh Sharma-led Mirach Capital Group to remit the funds via mail, the company said in a statement issued on Wednesday.
"Though incurring expenses to date of $1,075,000 in related closing costs, Mirach has remitted the full amount back to Sahara, in an effort to show the Honorable Supreme Court of India the group stands willing to incur costs while waiting for a fair ruling on February 20th," the statement added.
In a separate letter, Sharma informed the SEBI, the amicus curiae and Sahara representatives about the remittance, reports PTI.
Sharma added that a bank would contact all applicable parties within the week to confirm the blocked and earmarked funds being available towards completing the initially embarked loan transaction, which would however, be only applicable in the case of Sahara selling its hotel properties.
"Mirach stands ready, willing and able to close this transaction in an expedited manner should the Apex court and SEBI wish to see a swift resolution in favor of the creditors who have waited several years for some form of solace," read the letter.
Full Purchase of Hotels
The letter said that Mirach is ready, willing and able to close the agreed deal, if the Supreme Court and SEBI decide to go for a swift resolution of the case, which has seen Sahara's Chairman Subrata Roy and two of his senior colleagues, stay behind bars for almost a year now.
The letter stressed that the group and its investor syndicate was willing to close the deal concerning Sahara's assets, while seeking the Supreme Court's intervention in the matter.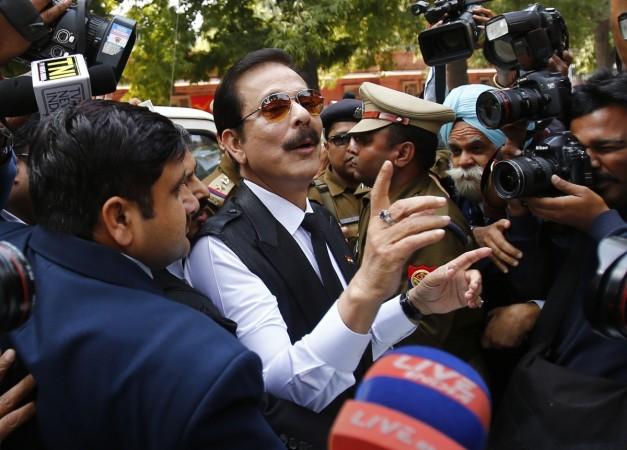 The Supreme Court has stipulated 20 February as the deadline for the closure of the Sahara-Mirach deal. However, the transaction fell apart after Bank of America put out a disclaimer stating that it was not part of the transaction as claimed by Mirach.
Sahara alleged that its internal verification has found the bank document to be 'forged'.
Mirach denied the allegations, and both sides threatened legal action.
Mirach said in its statement that it has "made an offer on all of the assets previously involved in the loan package, which could provide Roy and his creditors relief in the form of $2.05 billion."