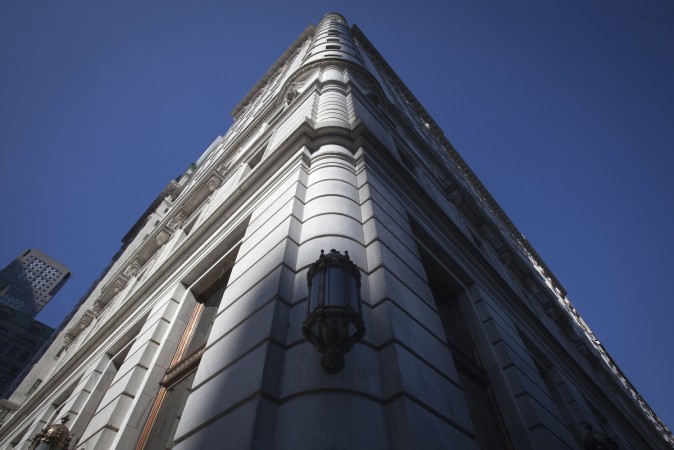 Subrata Roy's Sahara Group has got relief from a foreclosure auction of its two New York properties till June. Two brothers, who had given a $900-million loan refinance facility to the group and were keen on auctioning the properties next month to recover the money, have agreed to give three months to the Group, PTI reported, citing sources.
Brothers David and Simon Reuben had extended the facility to enable refinance of a loan the group had taken from the Bank of China, which had held the three overseas properties of the embattled Group as collaterals.
The three properties are Grosvenor House Hotel in London, and the two US hotels — the New York Plaza and Dream New York.
The Sahara Group has about 75 percent stake in New York Plaza while the remaining 25 percent is with Prince Alwaleed bin-Talal of Saudi Arabia.
The group's chief, Subrata Roy, is in New Dehhi's Tihar jail since March 2014 over a legal dispute with capital markets regulator Securities and Exchange Board of India (Sebi).
The dispute pertains to over Rs 24,000 crore collected by two Sahara Group companies — Sahara India Real Estate Corporation Ltd (SIRECL) and Sahara Housing Investment Corporation Ltd (SHICL) — from over 3 crore investors through Optional Fully Convertible Debentures (OFCD) in an "illegal and unauthorised manner." The group was directed by court to refund the amount to the investors along with an interest of 15 percent per annum.
The group had initially furnished demand drafts for about Rs 5,120 crore, but failed to fully comply with further orders to deposit Rs 17,400 crore by February 2013, prompting contempt proceedings against them in the Supreme Court.
"The record shows that at various stages the contemnors (Roy and other Group directors) gave the proposals for compliance with the directions which were explored from time to time, but eventually all these proposals were found to be unsatisfactory, yielding no tangible results. [sic]
"This was perceived as stubborn attitude of the contemnors with sole intent to drag on the matter endlessly without complying with the orders. This attitude of the contemnors forced this Court to issue non-bailable warrants against Mr. Subrata Roy Sahara for his production and directing personal presence of the other three Directors in the Court on the date fixed, [sic]" the Supreme Court had said in its judgment dated June 19, 2015.
The Supreme Court bench comprising Justices T S Thakur, Anil R Dave and A K Sikri had also said in their June 2015 judgment the total amount had "swelled to Rs 36,608 crore."