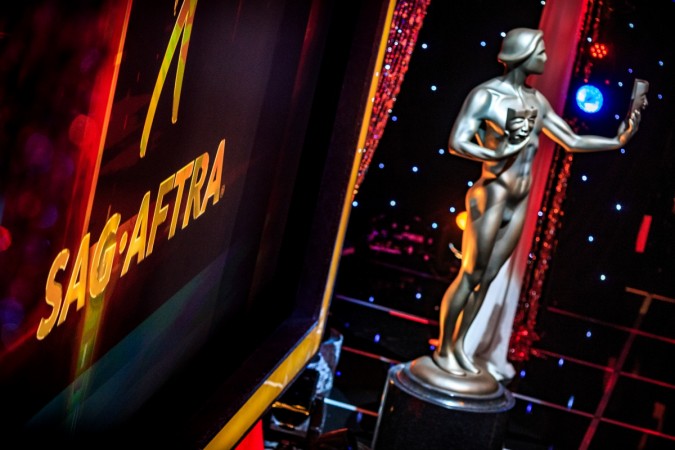 Awards season is already upon us. It carries on with the 24th Screen Actors Guild Awards on Sunday, January 21.
Presented by the Screen Actors Guild, SAG Awards is known for recognising the actors for their work in television and film. This year, the award show will be presented by actress Kristen Bell (The Good Place) for the first time.
Also read: Desi girl Priyanka Chopra to announce Oscar nominations 2018 [Photo]
Besides that, in the wake of #MeToo and #TimesUp movements, this year the list of SAG presenters are mostly female. SAG Award winner and Oscar winner Morgan Freeman will be conferred with the SAG Life Achievement Award.
Where and how to watch:
SAG Awards 2018 will be simulcast from the Shrine Auditorium in Los Angeles this Sunday, January 21 on TNT and TBS at 8 pm ET / 5 pm PT.
You can also watch live streaming of the award show on PEOPLE TV from 5.30 pm ET.
As noted by PEOPLE, actresses such as Halle Berry, Dakota Fanning, Lupita Nyong'o, Emma Stone and Kelly Marie Tran will be presenting the awards.
Astonishingly, the nominations list of 24th Screen Actors Guild Awards has included a couple of notable surprises such as The Shape of Water only had two nominations and The Post earned none.
Apart from that, Three Billboards Outside Ebbing, Missouri leads the film nominations list which is followed by Lady Bird. Other than these, The Big Sick, Get Out and Netflix's Mudbound will also contest for the award.
Among TV shows, Stranger Things, Big Little Lies, and Glow each received four nominations.
Among other nominees this year, actors Aziz Ansari (Master of None) and James Franco (The Disaster Artist), who faced allegations of sexual misconduct recently, have also been nominated,
A 23-year-old photographer had claimed recently that Indian-American actor Ansari had pressured her to have sex.