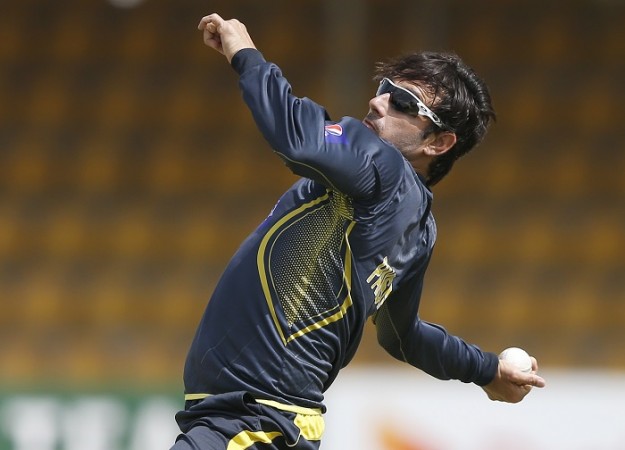 Saeed Ajmal has been banned from bowling by the ICC, after tests found out all deliveries from the Pakistan off-spinner to be illegal.
Ajmal was reported by the umpires after the first Test against Sri Lanka last month, and went to Australia to perform the necessary tests at the National Cricket Centre in Brisbane.
The "human movement specialists" came to a decision that Ajmal's action was illegal. "The International Cricket Council today confirmed that an independent analysis has found the bowling action of Pakistan's off-spinner Saeed Ajmal to be illegal and, as such, the player has been suspended from bowling in international cricket with immediate effect," ICC said in a statement on their website.
"The analysis revealed that all his deliveries exceeded the 15 degrees level of tolerance permitted under the regulations."
The news will come as a major blow to Pakistan, who rely on Ajmal to get them wickets and keep the scoring rate down in limited-overs internationals. While Ajmal is not quite as potent in the Tests as he is in coloured clothes, there is little doubt that the off-spinner is one of their most important bowlers in all formats.
Ajmal can, though, ask for a re-assessment of his action at any time after making the suitable changes.
"Saeed, who was reported after the first Test match against Sri Lanka in Galle last month, can apply a re-assessment after he has modified his bowling action in accordance with clause 2.4 of the Regulations for the Review of Bowlers Reported with Suspected Illegal Bowling Actions," the statement added.
Pakistan are scheduled to play a full series against Australia from next month in the UAE, and Ajmal's absence will be felt by the Asian side, while doubts will now also invariably linger over the offie's participation at the ICC 50-over World Cup starting early next year in Australia and New Zealand.