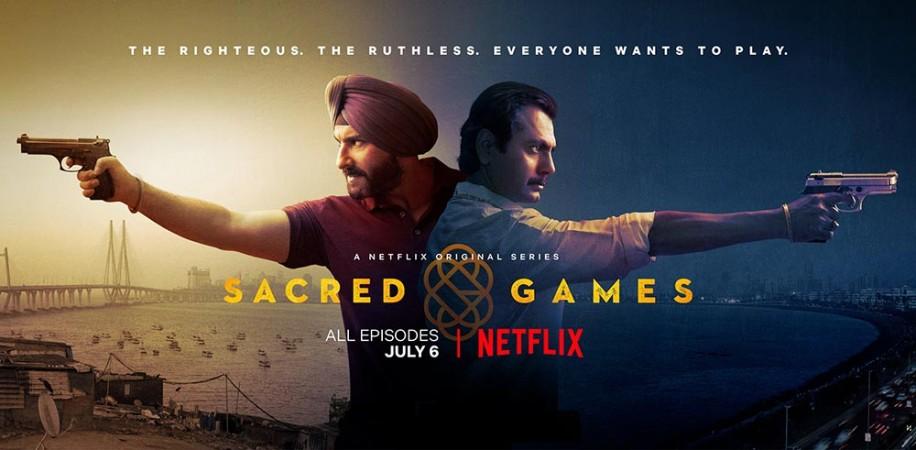 Sacred Games, India's first Netflix-original series, has undoubtedly captivated its viewers. Social media is abuzz with the web series - the storyline, acting, production and of course, the authentic depiction of the 'Bombay' of yesteryear.
Owing to the rapid popularity Sacred Games has achieved in less than a week since its release, it is no surprise that the 8-episode series has been leaked online. Media reports have stated that Sacred Games has been leaked on a notorious website known for streaming pirated versions of South Indian movies and popular movies.
Admins of the website that released the pirated version of Sacred Games were arrested by the Tamil Nadu anti-piracy cell in 2016. Though illegal, piracy of popular shows and movies continues unchecked. Recently, the government listed downloading movies illegally as a punishable offence.
For the ones wanting to avoid jail time, Sacred Games can be streamed online the legal way, through Netflix. The ones who do not have a Netflix account can still stream it online for free. But, don't worry, it's not unethical. All you have to do is join for a free one-month trial on the online streaming website and you're good to go.
ALSO READ: Suits Season 8 to premiere soon on Netflix UK
Netflix offers a month-to-month subscription service which also allows the month-long free trial for new users. However, users are eligible for the free trial only once per account and you won't be allowed to register twice with the same email address. So, if you subscribe and then don't want to continue after the trial, you can easily do that. The online platform will not be charging any amount for that.
Sacred Games is based on a book written by Vikram Chandra and has been directed by popular Bollywood director duo Anurag Kashyap-Vikramaditya Motwane.
The story follows a cop who has been alerted of a terror attack on Mumbai by a criminal. Portrayed by Saif Ali Khan, the police officer investigates the tip-off, leading him into the dark depths of the Mumbai underworld.
The 8-episode series, starring Saif Ali Khan, Nawazuddin Siddiqui and Radhika Apte, has been hugely appreciated by critics and fans alike.