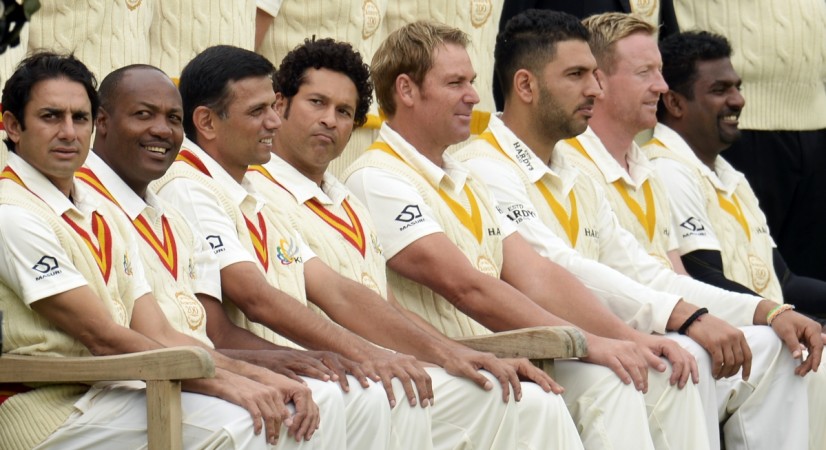 The wait is finally about to be over for the much-anticipated All-star T20 series, which starts on 7 November at Citi Field in New York. Top retired cricketers from all around the world have reached the US to make it a glamorous event.
Though the gentleman's game may not be hugely popular in the US, there are a number of fans who will be eager to see the megastars in action for the first time in the country. Primarily, all the players participating during the three-match T20 series are well-known cricketers, but Sachin Tendulkar, Shane Warne, Brian Lara and Allan Donald could be the biggest star attractions in the series.
Tendulkar and Warne were the brainchild behind the series. The India legend believes when these retired cricketers are on the field, they can inspire a number of people.
"Once you retire, doesn't mean you never pick up a cricket bat. You are picking up that bat for fun, and in doing so, if you can inspire thousands, I think there is nothing wrong in it," IANS quoted Tendulkar as saying.
The All-star series will witness three T20 matches with the first one to be held in New York, while the second and the third T20 will be played at Minute Maid Park in Houston and the Dodger Stadium in Los Angeles respectively. Drop-in pitches are going to be used in the series.
Cricket fans would have wished for a longer series, but the T20 format, which is played at a fast pace, requires high level of energy, and this might be a daunting task for these cricketers who had hung their boots some years ago.
"I know to play a long series is not possible but playing three to four games is definitely possible for retired cricketers so why not use that enthusiasm in different parts of the world to globalise cricket and get people excited about cricket," said Tendulkar.
Very few cricketers, who will feature in the All-star series, have had a chance to feature in the T20 format during their international days, so it remains to be seen how will players such as Wasim Akram, Carl Hooper and others fare in the All-star series.
These retired cricketers might not be able to entertain the fans with their skills on the field as they used to during their prime, but neither Tendulkar nor Warne will take the series lightly. With both these former cricketers being brave fighters on the field, they will come up with some competitive cricket in the series.
"By no means I suggest that we are going to take it easy, neither is he (Warne) going to take it easy. We are here to play competitive cricket," added Tendulkar.